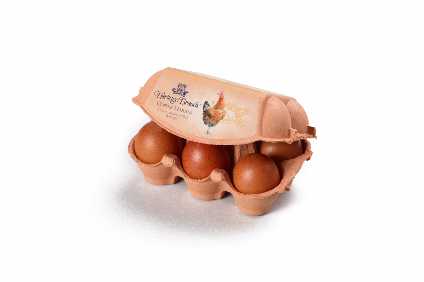 Noble Foods, owner of the UK-based free-range egg supplier The Happy Egg Co., has launched a "speciality egg range" – Heritage Breeds.
The new eggs line features eggs from Copper Marans and Royal Legbar hens, Gladys May's duck eggs and miniature Speckled Quailand quail eggs "from handpicked British farms".
Noble said: "Heritage Breeds hens reside in flocks typically a third of the size of standard free-range farms, meaning they have considerably more space to roam free outdoors… all are fed a wholesome vegetarian diet, which has been specifically designed by an animal nutritionist and tailored to the flock's individual needs."
Noble's marketing director, Geraldine Phillips, said: "Speciality is the fastest growing segment in fresh eggs, yet approximately nine out of ten UK households remain unaware of the benefits of higher quality eggs. It is a common myth that an egg is just an egg when it comes to mealtimes but we believe that by educating and driving trial of Heritage Breeds, there is a huge opportunity to build category value and delight more consumers."
Heritage Breeds eggs are British Lion approved and are currently available from Tesco and Ocado at an RRP of GBP2.15-2.70 (US$2.74-3.45) with other listings to follow.