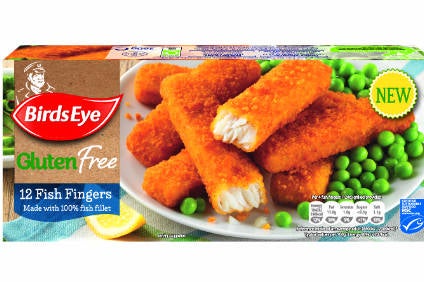 Nomad Foods, the UK-based frozen foods group, today (29 November) claimed to be making progress despite reporting another quarter of falling sales.
On a "pro-forma, as adjusted" basis – which excluded factors such as exceptional items, share-based payment charges and the impact of non-cash foreign currency translation gains or costs but includes the results of Findus Group in both periods – Nomad Foods saw its revenue fall 6.9% to EUR439.5m (US$465.1m) in the three months to the end of September. Nomad Foods struck a deal to buy the bulk of Findus Group's assets in August 2015.
The company said the decline in its third-quarter sales was less steep when "adjusting for currency impacts" and the company's recent exit from Russia. Nomad Foods reported a 3.3% fall in like-for-like sales, which it pointed out was an improvement on the 5% drop it saw in the first half of 2016.
The Iglo owner reported a 3.8% rise in adjusted EBITDA to EUR85.1m and a 9% increase in adjusted profit to EUR41.2m. Nomad Foods' investment in advertising and promotions was down EUR16m as it saved the spend for campaigns in the final four months of the year.
CEO Stéfan Descheemaeker said: "We have made further progress on implementing our strategy and are encouraged by the early results of our must-win battles."
These "must-win battles" are a batch of core businesses that get the bulk of Nomad Foods' investment in areas such as innovation and marketing in a bid to strengthen the company's brands to compete better with own-label.
Descheemaeker added: "There is still much to do and we continue to remain focused on our key objectives for the year and beyond: firstly, to stabilise the top-line and secondly to deliver the predicted synergies."
The decline in sales in the third quarter was driven by Nomad Foods' three largest markets – the UK, Italy and Germany – a trend the company said it had seen "in the past few quarters".
However, it added: "Each of these markets showed a reduced rate of decline year-on-year compared to the second half of 2015."