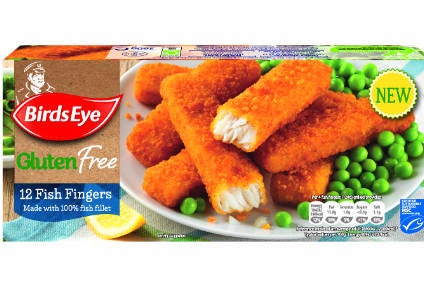 Frozen food group Nomad Foods has hailed a "strong start" to the year after reporting a rise in first-quarter profits, although its sales were down year-on-year.
The company behind Iglo and Birds Eye frozen foods booked a profit of EUR48m (US$53.8m) for the three months to the end of March, up from EUR42.2m a year ago. Nomad generated an operating profit of EUR75.3m, against EUR64.4m in the first quarter of 2016.
The group's revenue fell 2.9% to EUR531m, although it pointed to the impact of exchange rates and of an extra trading day in the opening three months of last year.
Nomad said its revenue rose 1.1% on an organic basis, which came despite a 1.9% fall in its prices amid promotional activity in the UK.
CEO Stéfan Descheemaeker said: "2017 is off to a strong start with organic revenue growing 1.1% in Q1, a marked improvement from recent quarters and particularly encouraging given the later timing of Easter this year versus last. As expected, Q1 gross margins reflect higher planned promotions to help ease price increases into the UK market. We are pleased with the execution of these actions and expect promotions to moderate in Q2. Based on our year-to-date performance and increased visibility into the year, we are increasing our 2017 guidance."
Nomad is forecasting an adjusted EBITDA of EUR315-325m, up from its earlier prediction of approximately EUR315m. The company said its new forecast "now assumes organic revenue growth at a low-single digit percentage rate".
In the first quarter, Nomad generated an adjusted EBITDA of EUR89m, down 11% on a year earlier due to the impact of exchange rates and spending on advertising and promotions.