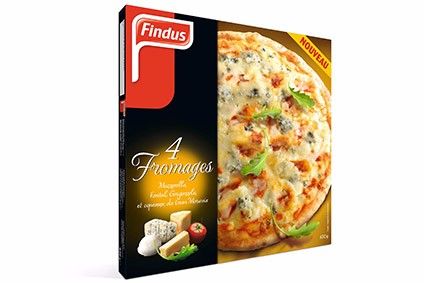 Nomad Foods, the frozen food giant, said today (16 November) it expects to be able to generate more savings from its recent acquisition of much of Findus Group's operations in Europe than it had expected.
The UK-listed business expects to eke out synergies of EUR35-40m over a three-year period ending in 2018. At the time the deal was announced, Nomad forecast savings of EUR25-30m.
The new savings target came as Nomad reported a trading update for the three-, six- and nine-month period to the end of September. Before 1 June, Nomad, set up last year by FMCG veterans Martin Franklin and Noam Gottesman, did not have any operations. It was on that date Nomad's first acquisition, that of European frozen foods business Iglo Group, went through.
Nomad provided pro-forma as adjusted figures, adding Iglo's numbers for the comparative periods in 2014. On that basis, revenue fell 8.4% to EUR315.5m in the three months to 30 September.
Allowing for the impact of currency exchange and Iglo's exit from Romania, Slovakia and Turkey, like-for-like revenue declined by 11.2%.
Gross profit decreased 16.8% to EUR102.6m, with margins down 3.3 percentage points to 32.5%. Nomad said it had invested more in promotions and pointed to "lower volume recoveries".
EBITDA slid 13.6% to EUR63.6m. Earnings per share stood at EUR0.18, compared to EUR0.23 for the three months to the end of September last year.
For the nine months to the end of September, Nomad presented pro-forma results that combined its numbers from 1 June plus Iglo's figures from the previous five months.
Revenue was down 4.3% at EUR1.06bn. Excluding currency fluctuation, the impact of one less trading day and the exit from Romania, Slovakia and Turkey, like-for-like revenue declined by 6.9%.
Gross profit fell 7.3% to EUR359.3m. Gross margin decreased by 1.2 percentage points to 33.9%. Nomad again cited investment in promotions and the impact of lower volume recoveries.
EBITDA decreased 5.3% to EUR206.5m. Nomad said its EBITDA margin of 19.5% was in line with its "strategic target" but decreased by 0.2 percentage points year-on-year.
Earnings per share reached EUR0.65, versus EUR0.72 a year earlier.
CEO Stéfan Descheemaeker said: "Our overall third-quarter performance was in-line with our expectations at the time of the acquisition of the Iglo Group, taking into account the continuing difficult retail environment across our three largest markets. As we look forward to fiscal 2016, we are confident our revised strategy – shift from innovation to renovation, revenue management focus, recalibration between local and global – our renewed cost savings programme and our management changes will enable us to improve results and take advantage of the growth opportunities in Europe."
He added: "Our successfully completed acquisitions of Iglo and the Findus Group's Continental European business, and the synergies we are confident of delivering, will strengthen Nomad's position as a leader within the frozen and packaged food space and enable us to strengthen our position in the marketplace."

Gottesman, Nomad's co-chairman, said: "I believe these transformative acquisitions coupled with the execution of Stéfan's strategic vision for long-term growth will lead to long-term value for shareholders as we build a best-in-class global consumer foods company."