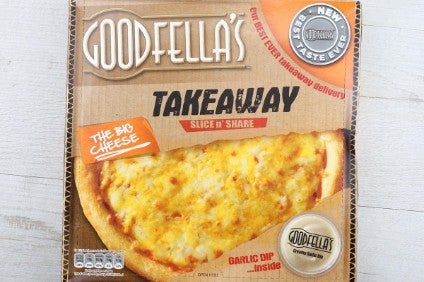 Nomad Foods, the owner of the Birds Eye brand in the UK, is being linked this morning (21 December) to a GBP200m (US$267.2m) acquisition of pizza brand Goodfella's, which is owned by the UK's 2 Sisters Food Group.
The UK's Financial Times is reporting discussions are at a late stage and said it has had confirmation of the deal talks by "people following the process closely".
British Virgin Islands-headquartered Nomad Foods, a frozen food specialist which also owns brands including Findus and Iglo, revealed last week it had repriced and increased its term loan facilities.
Stefan Descheemaeker, Nomad Foods' CEO, said: "Favourable capital market conditions and improved operational performance in our business have helped fuel this successful outcome. We continue to advance against our strategy and are pleased to have even greater financial flexibility in driving growth and creating shareholder value."
The FT suggests a takeover would signal renewed confidence in its plan to roll up assets across the European Food Industry, ending a two year period during which it had halted dealmaking.
2 Sisters Food Group, headquartered in Birmingham, is part of Boparan Holdings. It is best known for its chicken production but also owns a host of brands, including Fox's Biscuits, which has also been linked with a sale.