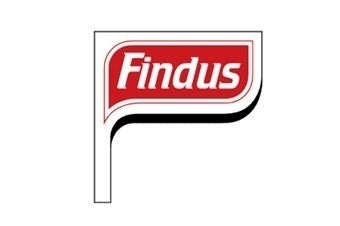 Nomad Foods, the new owner of frozen food business Iglo Group, is set to expand its business in the sector with a deal to acquire Findus Group assets in Europe.
The UK-listed company, set up last year to acquire consumer branded businesses, will pay GBP500m (US$781.6m) in cash and shares for Findus units in seven European markets – Sweden, Norway, Finland, Denmark, France, Spain and Belgium.
The operations include the brands Findus, Lutosa, and La Cocinera in those countries.
Findus' remaining assets, including UK unit Young's Seafood, will stay with owner Lion Capital.
News of the transaction, announced today (13 August), comes two months after Nomad said it was in talks with Lion Capital to buy the Findus operations on the continent.
In a statement, Nomad's co-chairmen and founders, Noam Gottesman and Martin Franklin, said: "Curating a portfolio of market-leading consumer foods companies remains our core objective and this acquisition furthers our long-term commitment to growing the frozen food sector in Europe through ongoing investments in brands, innovation, and product development."
The Findus assets generate annual revenues of EUR600m and have an adjusted EBITDA margin of 11%.
Nomad already owns the rights to Findus in Italy after attaining that business through its deal for Iglo earlier in the year.
Stéfan Descheemaeker, Nomad's CEO, said: "While the operations we are acquiring are strong, attractive assets on their own, combining them with our existing businesses creates a unique value proposition and unlocks new growth opportunities. The Findus name is well-loved and iconic across the European continent, and having the businesses under one umbrella brings together two talented, world-class teams, enabling us to share best practices and to elevate and evolve the brand as we bring an even greater choice of products to consumers."
Findus CEO James Hill insisted the sale was "a strategic milestone" for the business and described it as "a positive development for the European food industry as a whole".
He said: "The new group will be bigger, stronger, more efficient and more innovative than its component parts, offering significant benefits not only to consumers, but to all of our stakeholders."
Nomad has agreed to pay GBP400m in cash and issue shares in its business to Lion Capital.
The private-equity firm will be restricted from transferring any of the shares in Nomad within one year of the deal closing and only 50% of the stock two years after the transaction is completed.
The way the deal is structured will see Lion Capital take up an option to sell the assets.
Nomad expects Lion Capital to exercise the option – following completion of works council consultations – in the fourth quarter of the year. The companies will then enter into a definitive sale-and-purchase agreement.