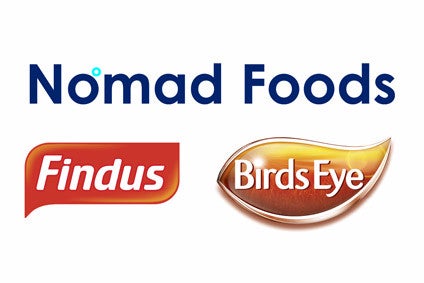 Nomad Foods, the European frozen foods group, is looking to slash costs and create more "value" propositions for consumers in a bid to return the company to profitability, which it assures will happen by the second quarter of this year
Yesterday (31 March), Nomad Foods posted a fall in fourth-quarter profits and sales on a pro-forma basis. Pro-forma profits dived to EUR44.7m (US$51m) from EUR59.5m. Revenues fell to EUR528.8m from EUR547m in the corresponding period a year earlier.
On a conference call with investors in the wake of the results, Nomad Foods CEO Stéfan Descheemaeker admitted the group, which owns the Birds Eye brand in Europe, had struggled to lift sales amid the rise discount retailers and the growth of private label across Europe.
Reflecting on Nomad Foods' results for 2015 as a whole, CFO Paul Kenyon pointed out the decline in the company's sales was driven by three of its core markets – the UK, Italy and Germany.
Sales fell 5.8% on a like-for-like basis in the UK as "consumers continued to exhibit value-seeking behaviours", Kenyon said. As discount chains Aldi and Lidl continued to grow sales in the UK, the country's mainstream retailers, which account for 70% of Nomad's UK business, saw sales come under pressure.
"The Big Four remain highly focused on price resulting in high levels of promotional investment in our UK business year-on-year as we seek to remain relevant to consumers," Kenyon said.
In Italy, sales dropped 12.5% year-on-year.
"Consumer confidence remains extremely fragile in Italy resulting in increased penetration levels of private label which grew by 3.7% and discounters which grew by 2.7%," Kenyon said.
The bulk of the decline came in parts of the portfolio such as natural fish and natural vegetable "where the level of differentiation with private label is fairly low," Kenyon added.
In Germany, Nomad Foods' sales fell 7.7%. Kenyon said "hard discounters" continued to gain share through extending their ranges into value-added products in the German frozen category. "Traditional retailers have responded by launching expanded private-label, value-added ranges. While we've only seen modest declines in distribution the shelves have inevitably become more crowded and our business has suffered as a result," he added.
Descheemaeker said the growth of discounters and convenience outlets would continue to grow across Europe. However, he believed Nomad Foods, which also owns the Findus brand in much of Europe, was "reasonably well positioned" and could look to build a presence, for example, in Lidl's stores.
"Discounters vary by country. While Aldi is still very much a hard discounter, it is limited to its own products and has a limited number of SKUs whereas Lidl is moving towards some sub-discount concept – you can see more and more branded products in their stores and so I don't see any reason we wouldn't play in that game. We need to play cautiously – we don't want to be at the mercy of these people but at the same time there is a way to do business with them without compromising ourselves," he said.
"Convenience is an interesting trend – it's an area [in which] we need to make progress – adapt our assortment for convenience which can differ from country to country. With convenience it's an area where the leading player takes a disproportionate part of shelf space but again this works in our favour".
Nomad Foods has promised a return to profitability in the second quarter of 2016 and said it would focusing on new products that demonstrate "value". In the UK it is in the process of relaunching 57 products with "improved quality or larger pack sizes to support even better consumer value", Descheemaeker said.
Alongside new product development, Nomad is also looking at its costs. Yesterday, the firm announced plans to close a plant in the Swedish town of Bjuv by the end of 2016.
The proposed closure will result in the loss of 500 jobs. The cost of the closure will be "significant" said Descheemaeker with gross costs around EUR50m in 2016, in severance payouts and the capital costs of transferring production to other sites.
However, in a statement alongside news of the planned closure, he added: "Optimising our manufacturing footprint is a critical step towards achieving our objectives and today we have announced that we have requested negotiations with the relevant trade unions about a potential closure of the Bjuv manufacturing plant in Sweden."
Elaborating on the call, Descheemaeker said the closure would result in targeted savings of approximately EUR10m in savings by 2019 with the "bulk of those" delivered by 2018.
"As a result, our synergy target has increased to a rate of EUR43-48m by the end of 2018 with additional potential reduction to working capital and future capital expenditure requirements," he added.