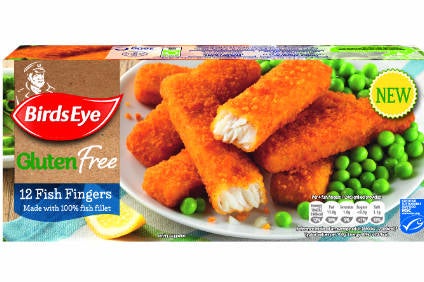 Frozen food group Nomad Foods will have "stabilised" its sales in the first quarter of this year after seeing a 6% fall in sales in 2016.
The Iglo owner, which was formed by businessmen Martin Franklin and Noam Gottesman in 2015 as a vehicle to make acquisitions, provided pro-forma, as adjusted numbers that included lower revenue, EBITDA and net profit.
Nomad Foods saw similar trends in the fourth quarter of the year, although its gross margin rose 1.5%.
Gottesman, Nomad Foods' co-chairman and founder, said: "We delivered growth in our core portfolio during 4Q 2016 and will stabilise our top-line during 1Q 2017. Our strategy is clearly working. We look forward to growth during 2017, as we continue our journey to build a leading, global consumer foods company."
Shares in the US-listed Nomad Foods rose in New York today.
On a pro-forma, as adjusted basis – which saw Nomad Foods strip out factors including share-based payment charges, exceptional items and non-cash foreign currency translation charges/gains, as well as include the partial results of Findus Group in 2015 – the company's revenue fell 6% to EUR1.93bn (US$2.07bn).
Like-for-like sales dropped 4%, although the company said it saw improving trends between the third and fourth quarters. Nomad Foods said its German business "returned to growth" in the last three months of 2016.
Nomad Foods said its EBITDA stood at EUR324.9m, down 2.1%. Net profit slipped 2% to EUR154.9m.
CEO Stéfan Descheemaeker said: "2016 marked an important milestone for Nomad Foods. We made meaningful progress against our objectives: firstly stabilising sales by progressively slowing the rate of decline in the top line, secondly delivering on our synergy commitments from the Findus acquisition, and thirdly generating strong cash flow to drive consolidation within the global food industry. We believe our ability to generate significant cash flow, along with an improving operational foundation, positions us to consider strategic acquisitions in 2017 and beyond. We continue to make excellent progress with like-for-like sales moving into positive territory in 1Q17, an encouraging development that we expect will continue throughout 2017."
Nomad Foods shares were up 2.01% at US$11.70 at 11:57 ET.