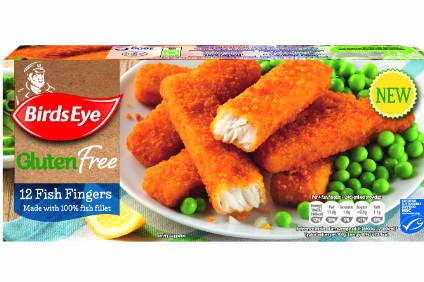 PepsiCo and Nomad Foods are reportedly among the latest companies asking supermarkets to raise the price of their brands due to devaluation of the sterling in the wake of the UK's decision to leave the EU.
PepsiCo wants to raise the price of its Walkers brand snacks and Nomad wants to hike the price of its Birds Eye frozen fish products.
Reports over the weekend suggest Nomad wants to push through a price increase of approximately 12% and is also reportedly considering reducing the number of fish fingers contained in a packet. PepsiCo purportedly aims to increase its prices by 5-10%.
Wayne Hudson, Birds Eye's UK and Ireland managing director, said: "Increasing costs is not a decision we take lightly, and the last time it was necessary to raise costs was in 2012. As such, we have been in open and collaborative conversations with the retailers for some time now and are working closely with them to minimise any impact on our customers."
These latest moves to increase prices follow in the footsteps of consumer goods giant Unilever, which had a dispute with Tesco in the UK over its request for price hikes on products including Marmite and Ben and Jerry's ice cream last month. Tesco initially pulled Unilever products from their online store in the UK but the companies soon reached a settlement, though the terms were not disclosed.
Food companies are raising prices in part because the commodities used to produce products are priced in US dollars.
When the UK voted to leave the EU at the end of June, one dollar was worth approximately GBP1.50. Today, US$1 is worth around GBP0.80. This devaluation is forcing up the cost of products, even when they are manufactured in the UK, due to the global nature of the supply chain.
PepsiCo, which uses British potatoes to make Walkers crisps, for example, stressed that it still imports ingredients such as oil, seasonings and packaging material.