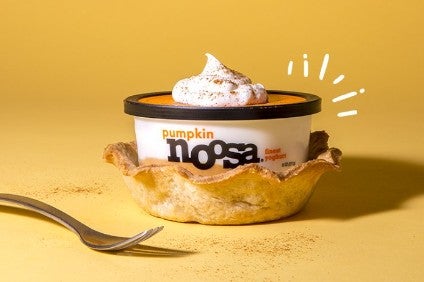 A report in the US suggests Noosa Yoghurt, founded in Australia, has been put up for sale by its private equity owner Advent International.
The New York Post newspaper says it has learned from sources that Noosa, which has a US base in Colorado, is to be sold and that Advent has brought in an investment bank to secure a deal, seeking around US$600m from a buyer.
The yogurt firm is seen to have been successful partly as result of swimming against the tide. In an era of low-fat and sugar-free products, Noosa has emphasised its high-fat blends and sweet toppings and the fact it is made using whole milk.
"We're about making bloody delicious yogurt," Koel Thomae, Noosa's founder, recently told US news outlet CNBC.
Noosa was launched in Queensland, Australia, in 2009 and was acquired by Advent International for an undisclosed sum in November 2014.
The company's sales that year were said to have been $75m. Last year, they were said to have climbed up to $170m.
just-food has asked Advent International for a comment.
Last week, French dairy giant Lactalis announced a deal to buy Siggi's – the US-based maker of Icelandic-style skyr yogurts – for an undisclosed price. Siggi's has touted the lower sugar content of its yogurts. According to the Siggi's website, its yogurts are at least 25% less sugary than other leading flavoured yogurts.