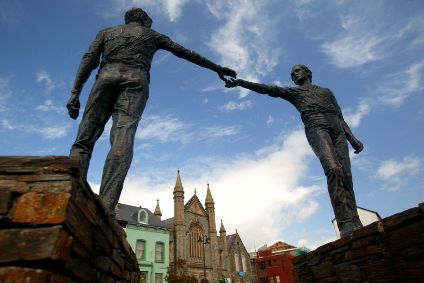 Northern Ireland's agri-food industry could face 10,000 job losses as a result of the Covid-19 pandemic, a senior politician in the province has warned.
Agriculture Minister Edwin Poots warned there could be a 10% contraction in the sector, which employs 100,000 people.
Quoted in the Belfast Telegraph newspaper, Poots said: "A 10% contraction in agriculture is 10,000 jobs, it's as simple as that.
"We need to ensure that we don't have that contraction and the growth that we have seen in the agri-food sector is something that we can pick up on the other side of coronavirus once again."
Like elsewhere, the province's agri-food businesses have been hit by the virtual shutting down of the foodservice channel as the likes of restaurants, pubs and school and college canteens have been closed to try and contain the spread of the virus.
Some 40% of the agri-food market in the foodservice channel "had closed overnight", Poots said.
The politician said it is important to secure Northern Ireland's food supply lines between the UK, Ireland and the rest of the world.