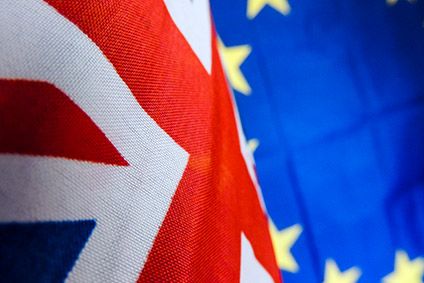 A report from a UK government body has warned that as many as 40,000 jobs are at risk in Northern Ireland in the event of a no-deal Brexit.
And the agri-food industry has been highlighted as one of the industries most in danger.
The Northern Ireland-based Department for the Economy's report says if the UK leaves the EU without a trade deal in place many jobs in the province could "disappear almost overnight, especially in industries such as agri-food and haulage".
The report, seen by just-food, is focused on the trading relationship between Northern Ireland, part of the UK, and the Republic of Ireland. If the UK leaves the EU – scheduled for the end of October – with no trade deal in place then businesses in Northern Ireland will have to trade with those in Ireland, a member of the European trading bloc, on World Trade Organization terms, which would mean high tariffs on products such as beef, lamb and dairy goods.
It points out the Irish market is an important destination for the Northern Ireland agri-food sector.
"For food and drinks processors it is the largest export market [with] GBP645.8m (US$809.1m) [of trade] accounting for 58% of total exports in 2016. For the farming sector, exports to Ireland of live animals totalled GBP61m in 2018, exports of clean sheep for slaughter alone totalled GBP32.7m and were 44% of NI clean sheep sent to slaughter in 2018," it says.
"Exports of raw (unprocessed) milk to Ireland were GBP234.9m in 2017 (35% of the total milk produced on NI farms). There is also significant trade in complex food products (involving food wholesalers, distributors, retailers and many small firms) such as sandwiches, pizzas and ready meals for which data is not readily available."
The report also warns of "immediate and severe consequences" for NI competitiveness.
Exports to the Republic of Ireland could fall by between 11% and 19%, it warns.
It says there is "significant danger" that most north-to-south agri-food trade would stop.
"Whatever the Irish Government or the EU may do or not do, many businesses will no longer be able to export to the Irish market," the report states.
The report suggests that if the costs of tariffs make trade unprofitable or there is an absence of infrastructure to legally complete trade, goods currently exported to both Ireland and the rest of the EU would likely be re-routed to the UK market, "increasing Northern Ireland's dependence on the domestic market".