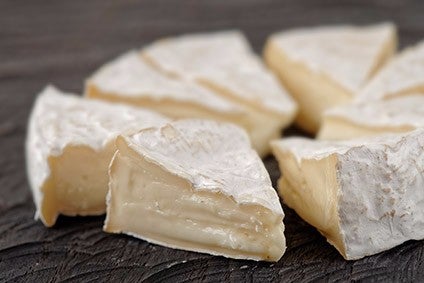 Norwegian dairy cooperative Tine has invested NOK55m (US$6.2m) to modernise and expand a local factory producing camembert and brie cheeses.
The facility in Dovre in the county of Innlandet, located in the Gudbrandsdalen region, has been in operation since 1918, and was converted in the late 1980s for the production of so-called white-mould cheeses such as Tine's Dovre Ysteri brand of camembert and brie.
Tine has subsidiaries in Sweden, Denmark, the UK and the US, and is the owner of the Jarlsberg cheese brand. The co-op also produces blue and cream cheeses, along with fresh and flavoured milks, yogurts, butter and cream. Outside of dairy, it supplies protein bars and sports drinks under the YT brand, and also on-the-go porridge pots.
Plant manager Sigrid Svanborg said 90% of white-mould cheeses sold in Norway are currently imported and Tine is seeking to rebalance that with camembert and brie made with locally-sourced milk using production techniques employed in France.
A new filling line, washing tunnel and water treatment plant have been installed at the plant with the investment funds.
The factory, which employs 15 people, is now capable of producing 200 tonnes of 12 varieties of camembert and brie a year with milk sourced from Dovre and Lesja, also in Innlandet county.
"With less than 10% of the market, there are great opportunities to take up the competition in Norway based on locally-produced quality milk. We have a clear ambition for growth that will be profitable for Norwegian milk producers," Svanborg said.
In the first four months of 2021, Tine posted sales revenues of NOK7.62bn, flat with the NOK7.65bn in the corresponding period a year earlier.
Operating profit rose 16% to NOK518m, while net profit climbed 33% to NOK453m.