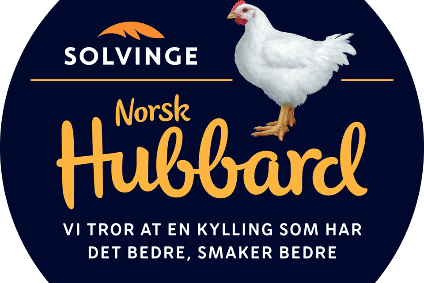 Norway-centric Norsk Kylling is investing EUR185m (US$209.5m) in a new domestic poultry plant amid rising demand from its main customer Rema.
Owned by local supermarket chain Rema 1000 since 2012, Norsk Kylling plans to construct the processing facility in the Norwegian town of Orkanger to cater to what it said is increasing appetite for its high-quality poultry products. The company only serves the domestic market.
The plant is part of a cluster being developed in the town and is expected to start production in 2021. Norsk Kylling said it has already signed contracts with builders Hent and Bravida, with machinery and equipment slated for delivery during 2020.
Norsk Kylling said it has undergone a major transformation since it was bought by Rema, which is owned by the Reitan Group.
The company said in a statement: "In recent years, the business has become far more sustainable, profitable and delivers top quality poultry products to Rema customers across Norway. Animal welfare has been given the highest priority by converting to the chicken breed Hubbard, focusing on expertise and investments in operation and technology for high animal welfare."