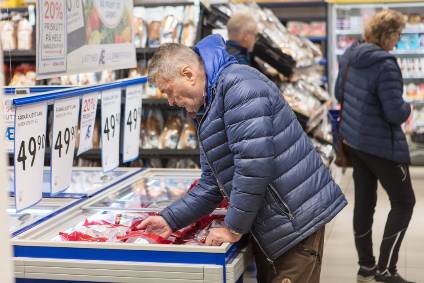 Norway's three largest grocers, Norgesgruppen, Coop and Rema 1000, face record fines from the country's competition watchdog, which is claiming the retailers "co-ordinated" their pricing.
Konkurransetilsynet, Norway's competition authority, has announced a preliminary decision to fine the retailers a total of NOK21bn (US$2.41bn).
The grocers, which have until 15 April to respond to the claims, use so-called 'price hunters' to enter each other's stores to gather information on prices for advertising purposes, the watchdog said.
In the spring of 2018, the authority carried out unannounced inspections at Norgesgruppen, Coop and Rema 1000, seizing internal documents. The watchdog said it suspected the chains had broken competition rules by giving each other access to "strategic market information".
In a statement today, Konkurransetilsynet said the retailers had "cooperated in a way that may have led to higher grocery prices".
"We take this type of coordination very seriously, and have therefore announced that we are considering imposing a violation fee. The chains have expressed that they have used the information to compete hard. However, the Norwegian Competition Authority's preliminary assessment is that the grocery chains have used the price information to restrict competition. In a number of cases, they have used the information in such a way that it may have raised prices," the watchdog's competition director, Lars Sørgard, said.
Magnus Gabrielsen, the watchdog's director general, added: "Our investigation shows that the practice of scanning prices in each other's stores may have led to the chains together pushing prices upwards. Our preliminary assessment is that the collaboration has made it easier for the chains to follow each other in pricing, and given the chains increased incentives to raise prices and weakened incentives to lower prices. The collaboration may have led to Norwegian grocery customers having to pay higher prices in the chains' stores."
The proposed fines would see Norgesgruppen hit with a penalty of NOK8.8bn, Coop Norge fined NOK4.8bn and Rema 1000 face a sanction of NOK7.4bn.
Norgesgruppen generated operating revenues of NOK90.5bn in 2019, according to its annual report. At Coop Norge, revenues in 2019 were NOK46.74bn. Rema 1000 is part of Norwegian conglomerate Reitangruppen.
just-food has approached all three retailers for comment.