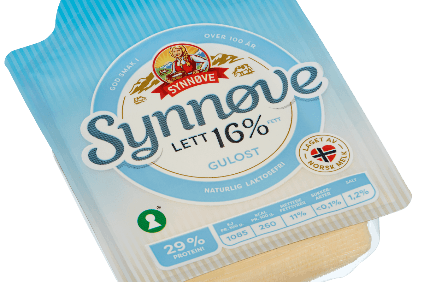 Nordic food company Scandza, the group behind businesses including Norway's Synnøve Finden and Sweden's Royal Confectionery, has seen a change in ownership.
Founders Jan Bodd and Stig Sunde – Scandza's CEO and COO respectively – have teamed up with Norwegian businessman Karl Kristian Sunde to acquire the business from Capvest, the UK-based private-equity firm.
Capvest bought a majority stake in Scanda in 2013. Bodd and Stig Sunde, who set up Scandza in 2007, retained shares in the business.
Scandza has a portfolio of more than 20 brands including Synnøve Finden dairy products, Sorlandschips snacks and Karen Volf biscuits.
It generated net sales of NOK4.2bn (US$513.5m) in 2017. When Capvest announced their acquisition in 2013, the private-equity firm said Scandza had generated sales of EUR236m in 2012, a figure that at the time translated to NOK1.8bn.
Scandza employs more than 1,000 staff across Scandinavia, the UK and Estonia. It has 14 factories producing dairy products, meals, baked goods and snacks.
Officials at Scandza and Capvest declined to comment.