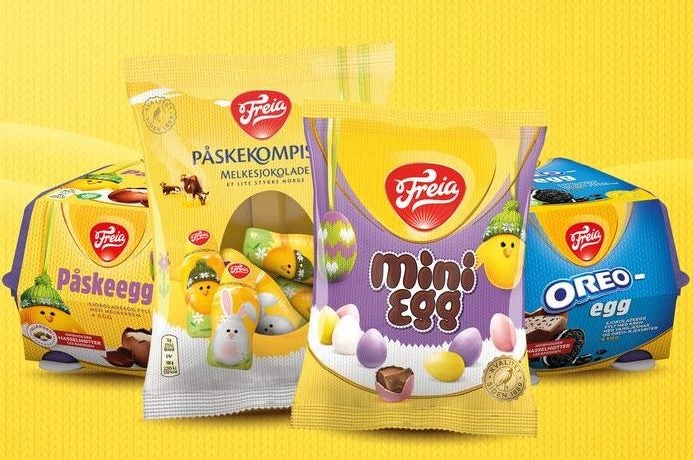 Mass strike action by workers in Norway today (17 April) has seen the closure of a Mondelez International manufacturing facility and depleted workforces elsewhere.
But the impact has not been universal with some food producers seeing minimal impact on their businesses.
It is estimated nearly 23,000 private-sector workers downed tools this morning after pay negotiations between the Norwegian Confederation of Trade Unions (LO) and employers' representatives broke down over the weekend.
The industrial action could escalate over the next few days, fuelling fears there could be empty shelves in the country's supermarkets.
If no solution is found during this week, then another 16,000 union members will join the strike on Friday, LO said.
"It is regrettable that we have to go on strike. We are not doing it lightly," said LO leader Peggy Hessen. Unions say that, for the last two years, workers have had to cope with rising living costs, which have outstripped salary increases.
Today's strike has impacted a number of sectors in Norway, including the beverage industry, transport, hospitality and construction.
Industry body NHO Food and Drink said 1,600 of today's strikers were from the sector but it would be up to 3,000 on Friday.
"Today it has been snacks, beverages and confectionery," a spokesperson said. "It will be more food products on Friday, including ice cream and meat."
The impact on individual food manufacturing and production businesses has been mixed.
US confectionery giant Mondelēz International told Just Food production at its Freia chocolate factory in Oslo has been stopped.
"Mondelēz is one of the companies that are affected by the strike," a spokesperson said.
"All our employees that are members of NNN and FLT-T [trades unions] will be on strike."
Norway-based dairy major Tine said that, as yet, the impact on its business from the strike has been limited.
A spokesperson said: "Our production and delivery capability is not affected at the time being. Right now, only 14 employees are on strike – in administrative functions – but this may increase from Friday on.
"If the parties have not yet reached an agreement by Friday, our dairy plant at Tretten will be affected."
The factory makes products including spreadable processed cheese, burger cheese and cheese sauce.
The spokesperson added: "We are currently looking into the consequences of a prolonged strike."
However, Mowi, one of the largest seafood companies in Norway, said it has not been affected by the strike.
"No Mowi personnel are on strike [and] the strike has no consequence for the company at the moment," a spokesperson said.
Just Food has also contacted Orkla, the Norwegian CPG business with branded products in a number of food categories, to find out what impact, if any, the strike has had on its manufacturing operations.