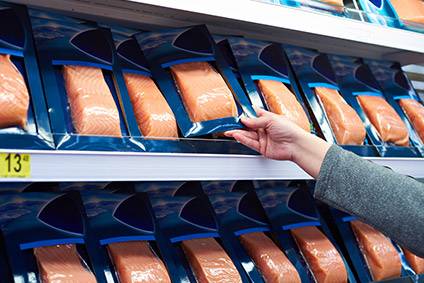 Norwegian seafood businesses Nergard Holding and Norsk Sjomat have merged operations, with the combined entity expected to secure a stock market listing in the current quarter.
The merger will provide greater resources and capabilities to strengthen Norway's seafood industry and create jobs, Tommy Torvanger, the CEO of fish processor Nergard who will head up the new group, said in a statement.
Salmon and trout farmer Norsk Sjomat will keep its name under which the combined company will trade through facilities in Tromsø, northern Norway, and Stranda in the west of the country, employing more than 500 people.
Icelandic seafood company Samherji will hold a majority stake in the new business. Samherji has been an investor in Nergard since 2014 but will sell its 39.9% holding once a Stockholm listing is secured, "in order to obtain a sufficient number of transferable shares".
Per Magne Grøndahl, who is CEO of Norsk Sjoma, will become chairman of the combined group's board of directors.
Grøndahl said: "We will build a strong common corporate culture and a solid platform for growth, with more than 500 dedicated employees on land and at sea. This is a move that will bring out synergies between the wild fish and aquaculture industry."
The new company will investment NOK1.2bn (US$128m) in the combined business to renew the fishing fleet, build a new facility, start production of "large smolts" and for new product development.
Torvanger added: "Together we are in a unique position in both aquaculture and fishing. This will create new Norwegian products with the highest quality, it will give fishermen new sales opportunities and it will create synergies between our factories and businesses."