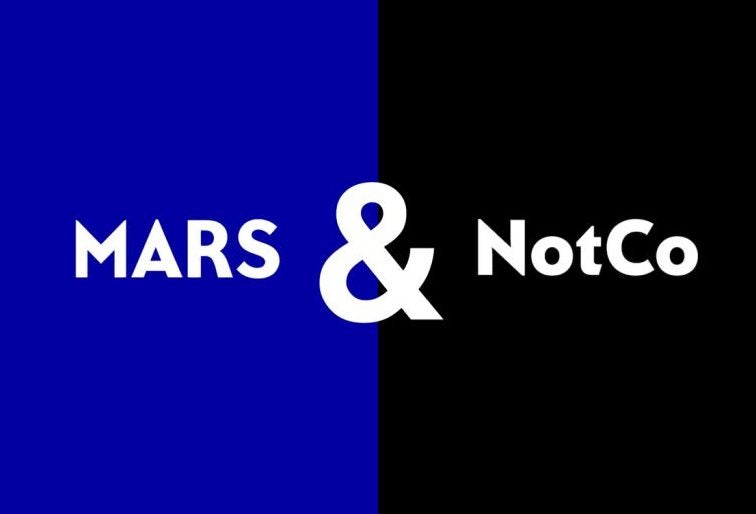 NotCo founder and CEO Matias Muchnick has taken to social media to announce – briefly – a partnership between the plant-based company and Mars.
In a post on LinkedIn, Muchnick said the Chilean company and Mars were working together on "very exciting innovation projects".
NotCo – which says it uses AI to create its products – has already launched plant-based foods with Kraft Heinz.
"So thrilled to announce NotCo's exciting new collaboration with family-owned Mars Wrigley!" Muchnick said, referring to Mars' snacks division.
"We're beginning to work on very exciting innovation projects, combining NotCo's patented Al, both companies' mighty team of scientists and Mars' deep understanding of leading consumer categories.
"I am truly impressed by the Mars commitment to fuelling innovation and recognising Al's key role in the present and future of the food industry. They are looking to push boundaries, find new ways of working. So excited that we will be doing it together."
Just Food approached NotCo representatives for further comment on the tie-up. A spokesperson said Muchnick's statement "encompasses all the details available at the moment".
Mars had not returned a request for comment at the time of writing.
In February last year, NotCo announced a venture with Kraft Heinz to launch products using its AI programme, which is dubbed Giuseppe. They have rolled out alternatives to cheese and mayonnaise.
NotCo says the tech analyses plants to "come up with unique combinations that replicate animal-based products almost to perfection".
In December, Muchnick told Just Food the company was looking to make its technology available to other food businesses after securing another tranche of funding.
NotCo raised $70m in Series D1 funds to "catapult" its new B2B unit to allow other CPG brands, ingredient suppliers, and technology providers to use Giuseppe for their own innovation.
Muchnick said: "Our decision to launch the B2B platform has been part of our long-term strategy since the early inception of our AI tech. It was important to us to have proof of concept before launching the platform more broadly. Following the early success of our new joint venture with Kraft Heinz this year, we knew this was the right time to welcome others into the fold and start accelerating the transformation of the plant-based industry."
The company is also behind the NotMilk, NotChicken and NotBurger brands, sold in the US and across Latin America.