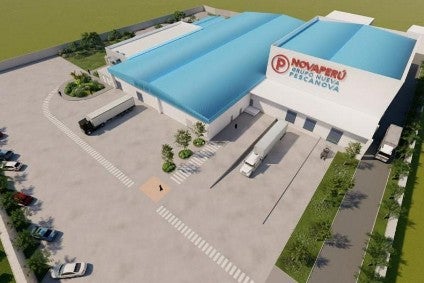 Spanish seafood processor Nueva Pescanova is expanding in Peru with a EUR7m (US$8.4m) investment to build a new factory in the country's capital Lima.
The 8,000 sq m plant, located in the port area of Pucusana, will have the capability to process 12,700 tons of cephalopods such as squid and octopus annually. It will also process fish including mahi to be turned into surimi. The site also has additional capacity to process around a further 900 tons.
Nueva Pescanova's Novaperú subsidiary, which it founded in Peru in 1995 with a plant in the San Juan de Miraflores district of Lima, will operate the new facility. It is due to come on stream at the end of the year with 170 employees on board, a 10% increase to the company's current workforce in Peru.
Manuel Quintana del Hierro, the CEO of Novaperú, said in a statement: "The new plant will allow us to increase the productive capacity of species such as squid or mahi, as well as the development of new products to improve the vertical integration of the group. In addition, the new facility will have automated production lines that will allow energy savings and improve production efficiency."
Last year, Spanish lender Abanca increased its stake in Nueva Pescanova to 80.46% after buying an additional 39.8% holding from two other local banks, Banco Sabadell and Caixabank.
Nueva Pescanova, based in the Spanish city of Pontevedra, had a turnover in 2020 of EUR905m, according to its website.