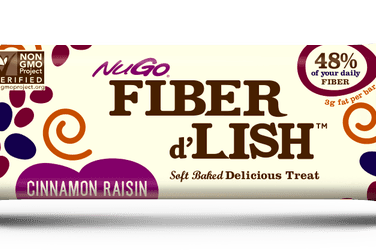 US natural foods group NuGo Nutrition has announced the acquisition of Gnu Foods FiberLove bars, which have been re-branded NuGo Fiber d'Lish.
David Levine, co-founder and CEO of NuGo Nutrition, said: "After searching for the best fibre bar recipe, we realised it had already existed with FiberLove bars. Bringing the bars into the NuGo family as NuGo Fiber d'Lish matches our commitment to excellence, and further strengthens the NuGo brand."
The financial details of the transaction were not disclosed. NuGo said the Fiber d'Lish bars will be available at retailers nationwide but can be found online at NuGoFiber.com and NuGoNutrition.com.