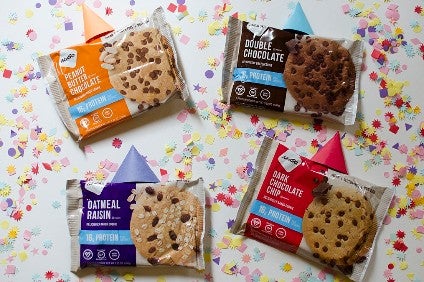 US protein bar brand business NuGo Nutrition is expanding its line of products by launching NuGo Protein Cookies, which it describes as the first and only gluten-free, vegan pea protein cookies.
The Oakmont, Pennsylvania-based firm says the cookies are also OU kosher pareve, and do not contain margarine or soy ingredients.
NuGo suggests it is the first "major" protein bar brand to launch protein cookies. The cookies contain 16 grams of protein in every package.
David Levine, NuGo CEO, said: "We're proud to have made a deliciously baked cookie satisfying the consumer demand for plant-based protein products that cater to many lifestyles.
"Consumers who eat gluten-free and vegan can now enjoy the classic cookie flavours they crave, while getting the protein and fibre they need."
The cookies are available in four flavours: Peanut Butter Chocolate, Double Chocolate, Oatmeal Raisin, and Dark Chocolate Chip.
NuGo Protein Cookies will be available at Whole Foods Market across the US in the first instance with other retailers expected to come on stream.