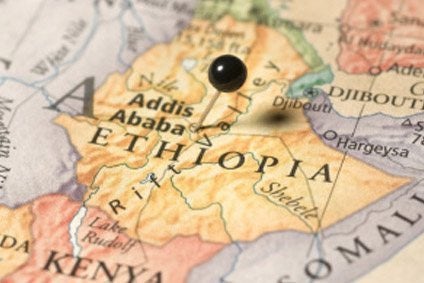 Ethiopia's Nutropia Poultry & Feed is to build a large-scale chicken facility in its home market.
The company said the scheme, in conjunction with Dutch livestock turnkey project business Agrotop, is part of its plan to become one of the top ten poultry and feed companies in Africa and the Middle East within ten years.
Agrotop will design, build and equip the project and then provide know-how transfer and management services to Nutropia. Headquartered in Addis Ababa, the new farm will eventually produce 24,000 tons of chicken meat per year.
Nutropia plans to start with an initial investment capital of EUR20m (US$23.3m). The first stage, which is expected to start by the end of 2018, will consist of a hatchery, broiler farms and slaughterhouse capable of providing 4,700 tons of poultry meat annually.
It will provide chicken meat to the domestic Ethiopian market and to the east African and Middle Eastern markets.
Once completed, the Nutropia project will include a parent stock rearing farm, a parent stock production farm, six broiler farms, a hatchery, slaughterhouse and poultry feed mill.
Fasika Eyassu, Nutropia's co-founder, revealing wide-ranging ambitions. said: "One of the main reasons for malnutrition in Ethiopia is the unavailability of cheap animal protein. Currently, only 12 percent of the country's protein intake comes from animals.
"Nutropia is entering the market with the aim of closing this gap. We aim to restore dignity of mankind by ending hunger and malnutrition. We believe that great businesses tackle great problems."
Gavriel Pelleg, Agrotop's CMO and founding partner, said: "We believe this project has sound business rationale and will make a real contribution to ensuring food security in Ethiopia."