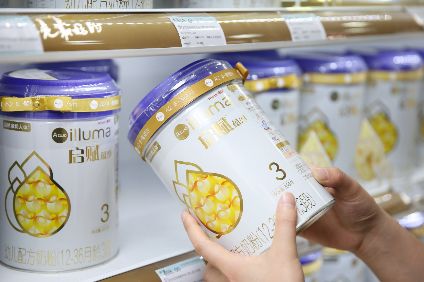 Nestle has launched an A2 baby nutrition product in China under its Illuma brand.
The announcement saw shares tumble at New Zealand dairy firms A2 Milk Co. and Synlait, which work together to market similar products in China.
Switzerland-based Nestle said the launch of the Illuma Atwo Stage 3 formula in China was in response to a "rapidly growing and constantly changing consumer market".
The Illuma brand falls under Nestle's Wyeth Nutrition umbrella.
A company spokesperson said: "The new IllumaAtwo is the first infant formula in the industry to combine a major saturated fatty acid in human milk and A2 type beta-casein, designed to support babies`digestive comfort."
The product is available across China, in stages 1-4.
Shares in A2 Milk tumbled on Wednesday (27 March) after Nestle's announcement. They were down 6.5% to NZD12.94 (US$9.31). On Thursday they fell by a further 4.2% to NZD12.40.
Synlait, A2 Milk's key manufacturing partner, saw its shares fall 4.6% on Wednesday to NZD8.68 and drop by a further 3.3% on Thursday to NZD8.39.
A2 Milk has grown rapidly to become one of New Zealand's largest companies by market capitalisation, with a key factor in its expansion being the success it has had selling its infant formula in China.
The New Zealand-based company's dairy and infant-formula products do not contain the A1 beta casein protein, said to cause digestive problems for some consumers.