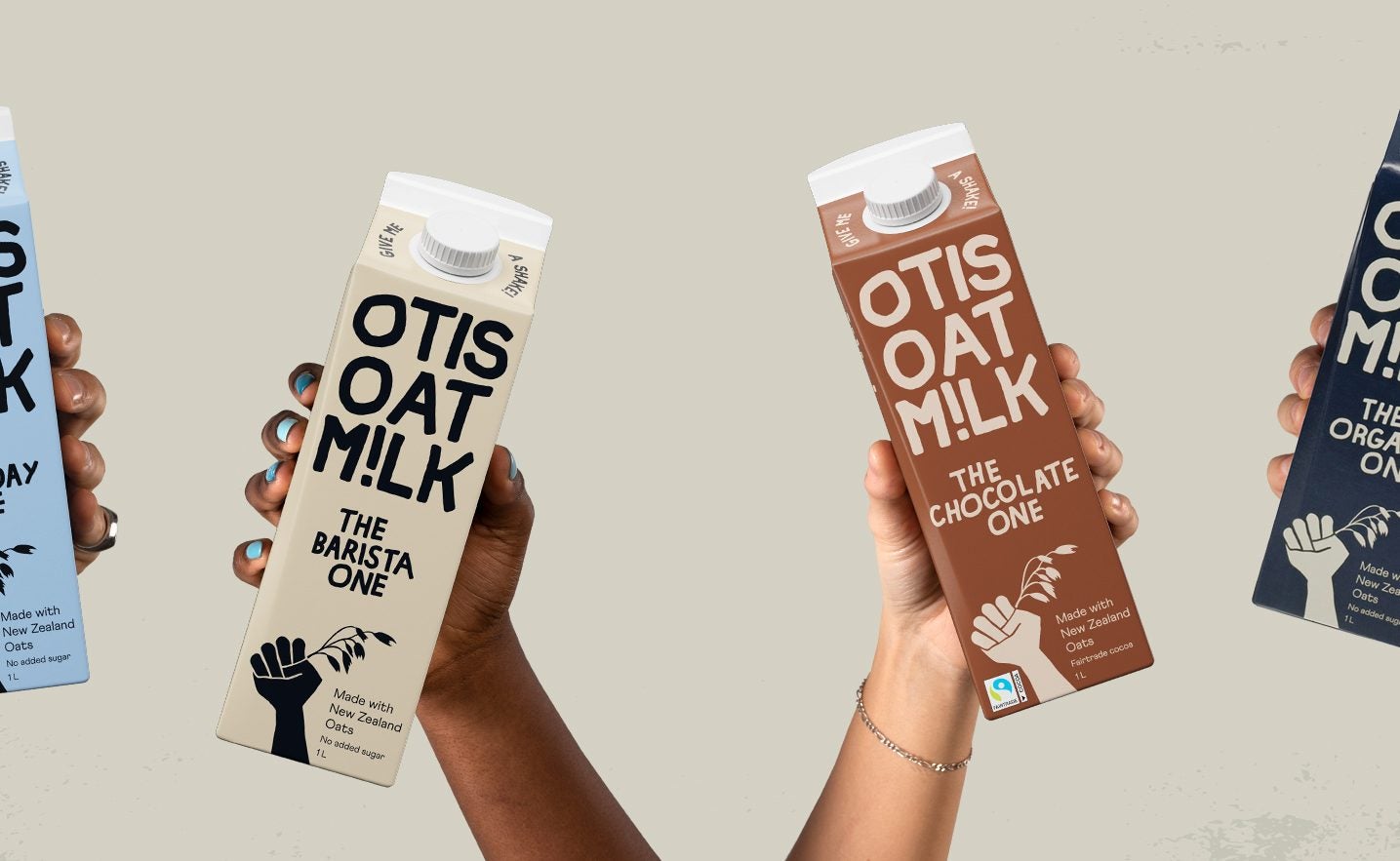 New Zealand beverage co-manufacturer Free Flow Manufacturing is to open the country's first dedicated plant-based milk factory this year.
The company, which is setting up the facility in east Auckland, has revealed one contract secured so far – with oat-milk brand Otis.
"Grocery spending on plant-based milks in New Zealand increased by 44% from 2019 to the end of 2022, with sales jumping from NZD61m (US$37.8m) to NZD88m," Free Flow Manufacturing co-founder Scott Day said in a statement that did not provide the source of the figures. "Despite this, New Zealand has had to rely on mainly imported products or those manufactured overseas to meet this demand."
Otis, set up in 2018 in the New Zealand city of Canterbury, uses oats grown domestically for its alt-dairy drinks but has the beverages produced in Sweden.
"As we scaled up our production, we weren't prepared to compromise on quality, and, because of this, we've had to ship our New Zealand oats to Sweden for manufacture due to the lack of a local partner that has the technology required to produce premium oat milks to the gold-standard we demand," Otis co-founders Tim Ryan and Chris Wilkie said in a joint statement. "We're thrilled to have finally cracked this with Free Flow and truly believe that New Zealand will be a force to be reckoned with when it comes to producing both dairy and non-dairy milks."
Free Flow Manufacturing's facility will also be able to brew beer. Just Food has asked the company if it has contracts secured to manufacture for beer brands.
Earlier this week, The Coca-Cola Co. confirmed it was pulling the plug on the range of plant-based dairy drinks its Innocent brand has been marketing in the UK since 2018.
Nestlé has also decided to stop selling the Wunda pea-based milk it has had on offer in the UK and Ireland since 2021.