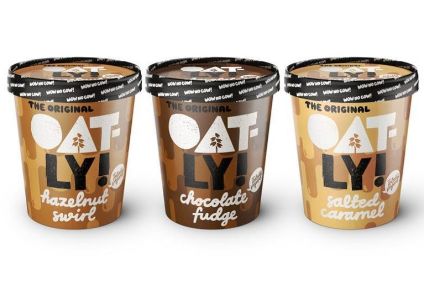 Malmo-based Oatly is offering 64.7 million American Depositary Shares priced in a range of $15 to $17 each, according to its registration document filed with the US Securities and Exchange Commission. In addition, the company's existing shareholders are offering a further 19.7m shares in the same price bracket, with each ADS corresponding to one ordinary share.
Oatly, which also produces plant-based drinks, yogurt, ice cream and spreads, noted it will not receive any proceeds from the ADS portion offered by those shareholders.
The business, which supplies around 20 global markets, including the UK, the US and Australia, said it estimates to generate net proceeds from the IPO of about $976.6m, assuming a mid-price point of $16 per ADS. It will use the funds raised to pay off around $200m in debt, finance the company's future growth and expansion, and for working capital.
Back in 2016, the Belgium-based private-equity firm Verlinvest and Chinese state-owned conglomerate China Resources took an undisclosed stake in Oatly via a new joint venture focused on health and consumer products.
Last summer, Oatly also sold a minority stake as part of a $200m financing round led by US-based private-equity firm Blackstone Group, with contributions from rapper Jay-Z's entertainment company Roc Nation, celebrities Oprah Winfrey and Natalie Portman, the former Starbucks chairman and CEO, Howard Schultz, plus Rabo Corporate Investments, the investment arm of Rabobank.
In its financial year ended on 31 December, Oatly posted revenues of $421.4m, an increase of more than 100% on the previous 12 months, but recorded a loss of $60.4m due to investments in production and new markets, according to the IPO prospectus.
And last month, Oatly suggested it could also seek an IPO in Hong Kong.