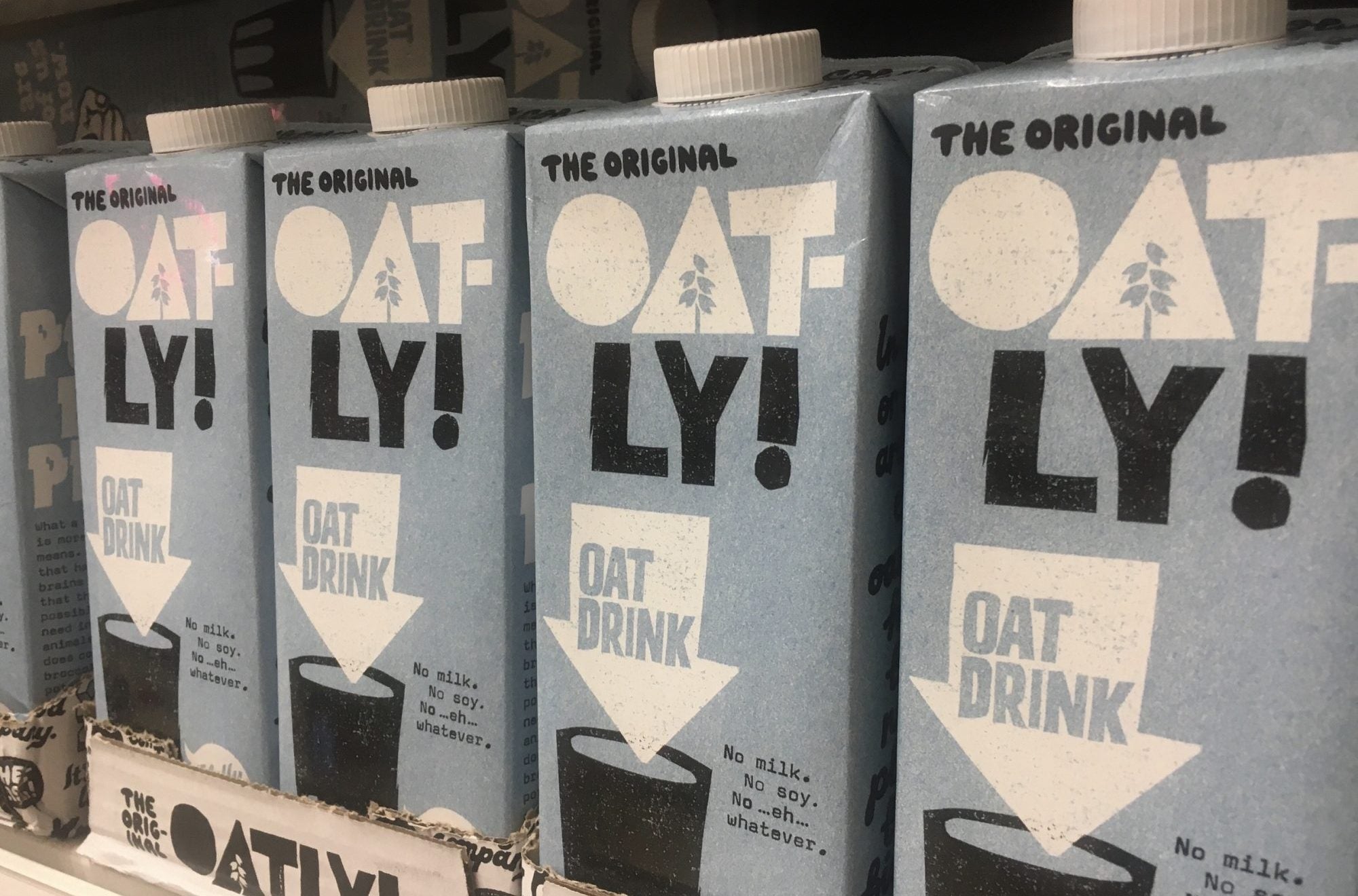 Dairy-alternative business Oatly has revealed it plans to increase the price of its dairy milk-alternative products as it continues to deal with multiple issues.
Yesterday (15 November), the Sweden-based business cut its full-year revenue forecast by US$55m, citing problems including the HGV driver shortage in the UK and mechanical and automation problems at a new plant in the US.
The downgrade to Oatly's guidance came alongside the publication of its third-quarter results, which included a 49.2% rise in revenue and a net loss of $41.9m.
Talking to analysts following the release of the company's results, chief operating officer Peter Bergh said cost inflation will necessitate action on pricing in 2022.
"Inflation has hit all of our markets and we do expect stepped-up levels of inflationary pressure in 2022," he said.
He added: "We expect to compensate most of the inflation effects by price increases in EMEA and the US, together with optimisation of the channel and product mix and savings initiatives in the supply chain."
Oatly's third-quarter revenue reached $171.1m. However, it had expected $178m of sales and adjusted EBITDA losses increased from $4.6m in the third quarter of 2020 to $27m.
In its call with analysts, Oatly insisted it is "well-positioned for strong growth" and factors that have affected it in 2021 will "abate going into 2022".
But it acknowledged the issues it is facing can "impact revenue in terms of net sales per litre and gross margin in 2022".
Bergh said: "We are still monitoring the situation because there are many supply chain disruptions right now."
He added: "We are working hard to make the impact as little as possible."
Bergh said Oatly is monitoring expansion plans for next year and looking at the possibility of increasing its use of co-packers.
In commentary alongside the release of its results yesterday, CEO Toni Petersson outlined some of the problems the company has faced.
He said: "Positive momentum was partially offset by temporary headwinds as we scale our global production capacity, particularly in Ogden, Utah, and as we manage through Covid-19 Delta-variant-related restrictions and temporary foodservice closures in Asia."
The company said the Utah plant had experienced mechanical and automation problems.
Oatly's other issues in the quarter included a bad batch of products in one of its European factories and increased "employee-related expenses" linked to bonus schemes introduced at the time of its listing on the New York Stock Exchange earlier this year.
As a result, the company cut its full-year revenue outlook to $635m, against guidance of $690m when it released its second-quarter results in August.
Oatly saw its share price tumble by 20% yesterday following its update.