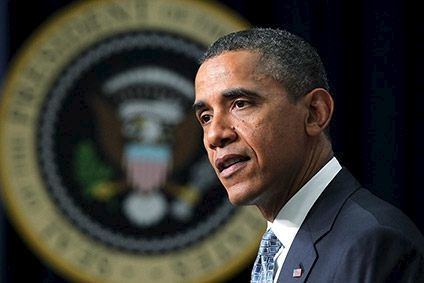 The Obama administration has proposed the creation of a single food safety agency to oversee the country's food supply.
In the 2016 budget, released yesterday (2 February), President Barack Obama called for the food safety responsibilities of the Department of Agriculture and the Food and Drug Administration to be combined into a single organisation, with the possibility of taking on a number of other federal agencies with related oversight roles. The new department would come under the auspices of the Department of Health and Human Services, where the FDA is currently housed.
One agency would cost less money and be more effective in tackling food safety issues, the administration argued.
The US has faced a number of high-profile food safety scares in recent years, including a listeria outbreak in toffee apples that was linked to three deaths last month. Other scares have spanned categories such as produce, chicken, eggs and dairy. According to the Centers for Disease Control and Prevention 46m people are impacted by food borne illnesses in the US each year, with around 3,000 fatalities.
However, President Obama does not currently have the power to make the changes on an executive basis, Secretary of Agriculture Tom Vislack explained. "The president is giving this as an example that could occur if he were given the power to reorganise, as many presidents have had. He does not currently have that power and I think he wanted to give Congress a sense of his willingness to look at things that before may have been off the table."
He added: "The purpose of this is to begin the discussion and to begin the debate."