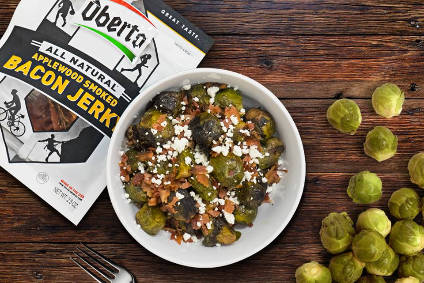 US jerky snacks maker Oberto Brands has announced it is consolidating production at its Washington facility, a move that will see it end production at two other sites and 82 jobs put at risk.
Oberto plans to sell a plant in Albany in Oregon. Production at a second factory, in Nashville in Tennessee, will end by April.
The firm said it is aiming improve its operating efficiency. Existing lines in Washington will be enhanced and the site will see the installation of new equipment.
"While it is always difficult to consolidate manufacturing facilities, we are thrilled to be expanding our capabilities in Kent," explained Jason Blake, senior vice president of operations for Oberto. "With these changes, we will dedicate more resources to quality improvements and technology upgrades. Additionally, having all manufacturing operations under the same roof as our R&D lab will lead to increased innovation and business growth."
Oberto said it had reached "record sales and market share levels in recent years", on the back of growing demand for high protein, low-fat options.
"Unlike many of our competitors, all of Oberto's products are proudly manufactured in the US, requiring us to continually look for efficiency opportunities to help mitigate fluctuating costs," Tom Hernquist, Oberto's president and CEO, added.
"While we are excited about the new opportunities ahead, a decision like this is never easy. I want to emphasise our appreciation for the support and dedication our Nashville employees and the community have shown since we began operations there. I promise we will do everything to ensure a smooth transition," he added.