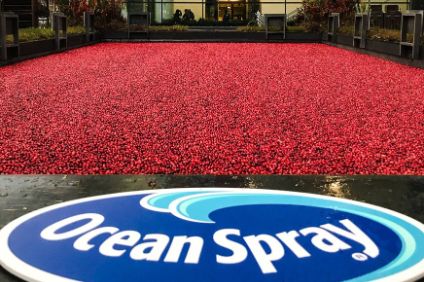 Randy Papadellis, the president and CEO of Ocean Spray Cranberries, has announced his departure from the US-based food and beverage group.
Papadellis, who took on his current role at Ocean Spray in June 2003, said on Thursday (15 February) he will leave on 1 July. Papadellis joined Ocean Spray in 2000 as the company's president and chief operating officer.
Effective immediately, Ocean Spray's chief growth officer, Bobby Chacko, has been named president and COO. Ocean Spray said it will "continue working on its CEO succession plan over the coming months".
"When Bobby joined Ocean Spray last fall, it quickly became clear that we had found a leader for our next generation of talent and the board looks forward to working with him during this transition," said Peter Dhillon, chairman of the Ocean Spray board of directors.
Prior to joining Ocean Spray, Chacko served as North America head of Mars Drinks. He has also worked for The Coca-Cola Co, Anheuser-Busch InBev and GE Capital.
Earlier this month, Ocean Spray announced it would buy Canada's Atoka Cranberries from The Bieler Group for an undisclosed sum.
Ocean Spray said the deal will expand its manufacturing footprint in Quebec, the second-largest and fastest-growing cranberry farming region in the world. Atoka is located in Manseau, Quebec.