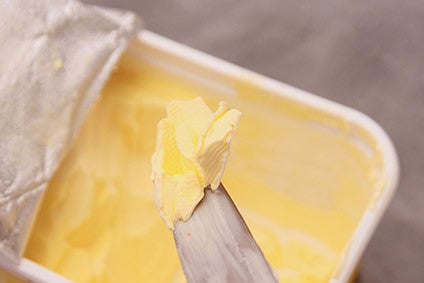 Danish food companies exporting their products to the UK would be negatively impacted by a so-called hard Brexit, the Organization for Economic Co-operation and Development (OECD) has warned.
In its latest Economic Survey of Denmark released today (15 January), the OECD said that if the UK were to leave the European Union without agreeing a trade deal, leaving goods subject to World Trade Organization tariffs, Danish exporters would suffer.
Denmark's food exports to Britain – such as bacon and butter – totalled DKK11bn (US$1.7 bn) in 2017, but would likely drop by around 24% in the event of Hard Brexit, the OECD said.
"As a small and open economy with the United Kingdom as the fourth largest export destination (absorbing 7.8% of total exports in 2017), Denmark is particularly exposed to Brexit," the report said.
But while warning that the agri-food sector is one of the most exposed to a Brexit-linked export slowdown, the OECD said Denmark as a country is in a good position to absorb such a shock, should a worst-case outcome materialise.
"The flexible labour market and strong policies for re-skilling of job seekers provide a strong basis to facilitate the needed reallocation of workers across sectors," it said.
The report was issued on the same day that British Members of Parliament (MPs) are due to vote on Prime Minister Theresa May's Brexit deal.
just-food has contacted two of Denmark's largest food exporters, dairy giant Arla Foods and meat heavyweight Danish Crown, for a response to the report.