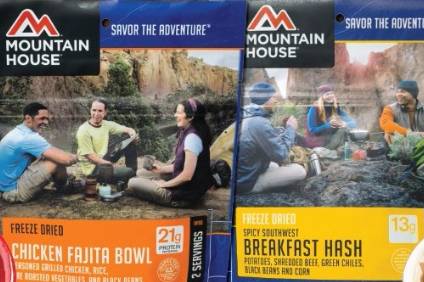 Freeze-dried meals manufacturer OFD Foods has announced plans to build a US$25m facility in New York state with the creation of 30 full-time jobs.
The company said the new 50,000 sq ft facility at Henrietta, in Monroe County, will enable it to better serve its Midwest and East Coast customer base.
OFD said it will break ground on the plant next month and aims for completion of the project in June 2018. The plant will focus on providing contract freeze-drying services in bulk industrial packaging, OFD said.
The project is backed by regional authorities and organisations including the state's Empire State Development agency, which is providing up to $400,000 in grant funds to support local economic development.
OFD's senior VP of manufacturing John Damon said support from the state, together with "communities' pro-business mentality and the availability of high quality, skilled trade training and education opportunities", had underpinned the company's investment decision.
OFD, which is based in Oregon and has a commercial office in Japan, is a supplier of freeze-dried food to the US military, consumer packaged goods, private food labels, pharmaceuticals and provides services and ingredients to major food manufacturers. The company's brands include Mountain House meals.
The company said its freeze-drying technology gives its products a shelf life range from three to 30 years, depending on packaging and customer needs.