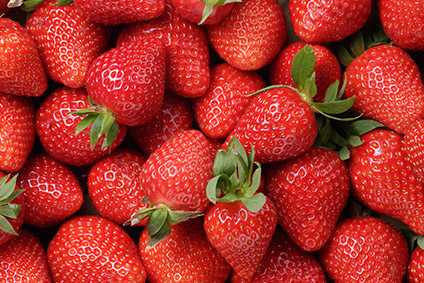 Oishii, a US-based vertical-farming business, has secured US$50m from existing and new investors to expand its commercialised production of strawberries into different fruits.
Founded by Japanese national and chief executive Hiroki Koya in 2016, Oishii operates a sole hydroponics farm in Kerney, New Jersey, which cultivates the Omakase Berry, a Japanese variety grown in a pesticide-free environment. It claims to be "the only vertical-farming company to crack the code on pollinated produce, considered to be the most sophisticated crops to grow because of their long cultivation cycles".
The investment round was led by a fund created in 2015 by the Tokyo-based asset manager Sparx Group – the Mirai Creation Fund II – in conjunction with Japanese corporate Toyota Motor Corp. and Sumitomo Mitsui Banking Corp.
Existing investors in the round included the Sony Innovation Fund, owned by the Japan-based conglomerate, data solutions business PKSHA Technology, and global venture-capital firm Social Starts, along with "several prominent angel investors".
Oishii plans to use the funds to accelerate the development of fruits such as tomatoes, melons, peppers and other strawberry varieties for commercial launch, and also to enter new markets.
A spokesperson for Oishii told just-food the company plans to expand its farm in New Jersey and also to enter "a few metropolitan markets across the US, with international markets in Asia to come", declining to provide a specific timeframe.
In terms of the new fruits, Oishii is currently in the research and development phase and plans to launch those "within the next few years", the spokesperson confirmed.
CEO Koga said: "We aim to be the largest strawberry producer in the world, and this capital allows us to bring the best-tasting, healthiest berry to everyone. From there, we'll quickly expand into new fruits and produce."
He continued: "Our mission is to change the way we grow food. We set out to deliver exceptionally delicious and sustainable produce. We started with the strawberry - a fruit that routinely tops the dirty dozen of most pesticide-riddled crops - as it has long been considered the 'holy grail' of vertical farming."
Oishii said it has developed a proprietary pollination technology that pollinates the fruit with bees, and like other vertical-farming systems has the benefits of using zero pesticides and less land and water than traditional growing methods, and with the added advantage of all-year-round supply.
The company brought the Omakase Berry variety to the US in 2018, marking the first time it has been grown and cultivated in the country.
Shuhei Abe, Sparx Group's president and CEO, said "the cultivation and pollination techniques the company has developed set them well apart from the industry, positioning Oishii to quickly revolutionise agriculture as we know it".
Oishii did not want to disclose revenues but said the business has grown production volumes by ten times over the past two years.