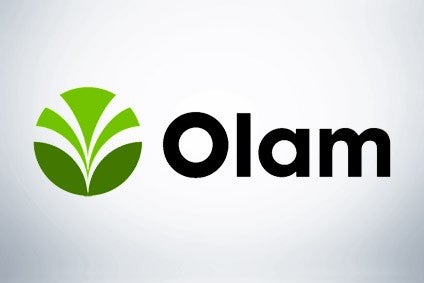 Olam International is reorganising its operations into two new business units, with the Singapore-based agri-food company considering a "potential carve-out" of the businesses and a possible listing of the two new units via an initial public share offering.
Olam Food Ingredients (OFI) and Olam Global Agri (OGA) will form the new units under the parentage of Olam International, a move the Singapore-listed firm said will "create two new coherent operating groups that are well-positioned for further growth in line with key consumer trends and market opportunities".
Mr. A Shekhar has been appointed as the chief executive of OFI and as a consequence will step down from his current role as group chief operating officer with immediate effect.
Olam's co-founder and CEO Sunny Verghese said: "Over the past 30 years, Olam has built a valuable portfolio of businesses that have achieved leadership positions. By simplifying our businesses across two distinct and coherent groups, each with a clear vision for profitable growth, it sharpens our focus and provides opportunities to capitalise on key market trends, while continuing to leverage the benefits of the Olam Group. "We believe this will enable us to explore potential carve outs and IPOs in a sequential manner and attract additional investors who are aligned with the vision of these two new groups in order to maximise the value of our business."
OFI will house Olam's operations in dairy, spices, nuts, cocoa and coffee, while OGA will oversee grains, animal feed, edible oils, rice, cotton and commodity financial services.
Olam said the reshuffle of its operations was the result of a strategic plan, which will include the disposal of "non-core assets" and the investment of the cash generated into the rest of the business to spur future growth.
Chairman Lim Ah Doo added: "The board of directors, building in part on the recommendation from the two independent financial advisers, believes that the reorganisation will enable each operating group to pursue its own vision, take advantage of new market opportunities, optimise resources and attract new talent. The board has every confidence that this significant step forward will allow the company to strengthen and capitalise on its strong foundation to achieve higher growth and value creation, which we believe will be welcomed by our stakeholders."