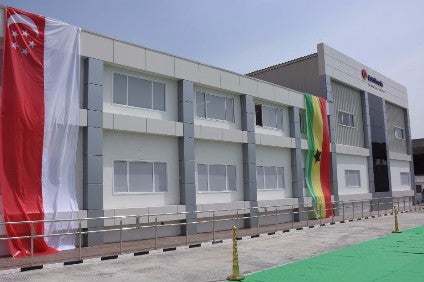 Nutrifoods Ghana, Singapore-based Olam International's majority-owned venture in the African state, has opened an expanded biscuit production facility in the city of Tema.
The facility produces biscuits for the domestic and export markets including Ghanaian brands including King Cracker and the Perk Shortcake. Japan's Sanyo Foods has a 25% stake in Nutrifoods Ghana.
Olam said the expansion project included adding a third production line. The company said it will "now look to enter almost all segments of biscuit production, including sandwich cream biscuits".
Chitwan Singh, business head at Nutrifoods Biscuits, said: "With this expansion, we have doubled our existing production capacity, developed a new capability to make more varieties of biscuits, enhanced food safety and security through automation of our production line, and increased employment in other areas of operation."
Amit Agrawal, the head of Olam's business in Ghana, said the investment "underlined the company's ongoing commitment to producing high-quality goods with local talent, in a supportive operating environment".
Agarwal added: "The Ghanaian government has created a conducive environment for investments and businesses to thrive, which augurs well for future investments to flow into the country.
Olam has had a presence in the country for 22 years as an agro-commodity and packaged foods company.
Nutrifoods manufactures all its brands of biscuits under the umbrella name of Royal and has the Royal King Cracker, Royal Perk Milk Shortcake, Royal Milky Magic and Royal Digestive as its "mainstream products".
Olam said last year it planned to grow its business in Nigeria with the acquisition of the pasta and flour milling operations of BUA Group.