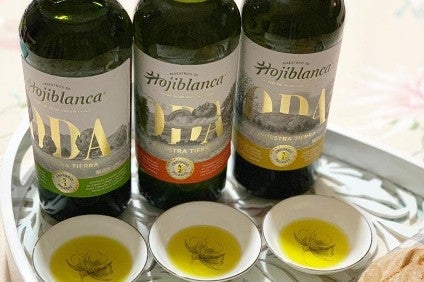 Deoleo, the Spain-based olive-oil major behind the Carbonell brand, wants a new sector association to be set up in the country to try to emphasise the value of the product.
The company's home market of Spain has an organisation, La Interprofesional del Aceite de Oliva, with a central purpose of promoting the consumption of Spanish olive oil abroad.
However Deoleo, which also owns other Spanish brands brands such as Hojiblanca, wants to set up a new association to work together on changes to production and marketing with an aim of "curbing practices that contribute to the growing and alarming devaluation of the category and to low-quality production".
Deoleo said the new association would have as objectives to "incentivise quality processes" by, for example, demanding more restrictive quality standards for extra-virgin oils. The body would also seek to "improve farmer prices and profitability", "revitalise local consumption", "educate the international consumer on the benefits of olive oil" and "improve regulation".
Spain is the world's largest olive-oil producer and exporter and Deoleo wants to make sales of the product less driven by price.
One way Deoleo – which also has Italian labels like Bertolli in its portfolio – is trying to achieve that aim is by emphasising the quality of extra-virgin olive oil and it has signed agreements with local co-ops to work on areas like environmental sustainability.
Last week, Deoleo announced a deal with the Cordoba cooperative Almazaras de la Subbética, which owns the brands Almaoliva and Parqueliva. Deoleo and another Spanish supplier, Viñaoliva, are also working on similar initiatives.