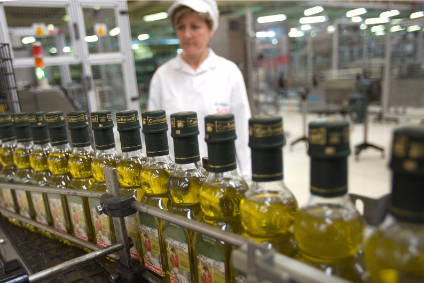 Deoleo, the Spain-based olive-oil supplier, has appointed a new CEO after a year in the red and falling sales.
The Hojiblanca and Carbonell owner has named Miguel Ibarrola López its new chairman and CEO. López replaces Pierluigi Tosato, who will stay on as a director. Tosato joined Deoleo as CEO from Italy-based FMCG company The Bolton Group in 2016.
"The board of directors has appreciated the work carried out by Mr. Pierluigi Tosato. Deoleo can continue to benefit from his experience as an advisor," Deoleo said in a statement.
The appointment of a new CEO follows a year in which Deoleo's annual losses widened and its sales fell by more than 12%. The company said in response it had invested in advertising.
In the second half of the year, Deoleo carried out an impairment test on its assets, booking a charge of EUR201m (US$228.4m), some EUR111m of which was related to its business in the US, where olive-oil consumption fell.
Deoleo insisted the test was "purely an accounting adjustment that has no impact on the group's financial situation". The company said by the end of 2018 it had reduced its net financial debt by EUR5m to EUR556m and, after a recent capital increase and its syndicated financing line, has EUR74m of liquidity.
In 2018 Deoleo's sales dropped 12.5% to EUR605.5m amid a fall in prices and lower sales volumes.
The company's adjusted EBITDA was EUR15.4m, 50.7% less than in 2017. Deoleo made a net loss of EUR291m, compared to EUR18.4m in 2017.
In a stock-exchange filing to report the results, Deoleo said: "Deoleo maintains its commitment to quality. The olive-oil business is strongly shaped by a product offer in which the only incentive for purchase is low prices. There is no future if this trend is followed. Deoleo drives the creation of value throughout the olive-oil production chain, from the field to packaging, creating a differentiated product that attracts a demanding consumer."