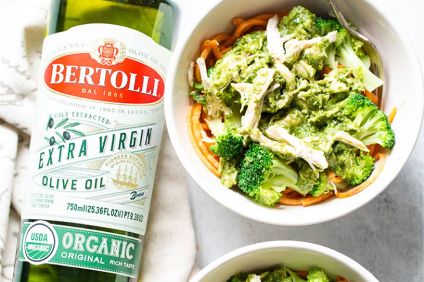 Deoleo, the international olive-oil supplier, has made changes to its senior management, including the creation of a role of chief marketing and innovation officer.
The Spain-based group, home to brands including Bertolli and Carbonell, has also set up the position of chief sales officer.
Ignacio Silva, who became chairman and CEO at Madrid-based Deoleo in April, said the changes were designed to "play an important part within our business strategy moving forward".
Francisco Rionda, who has been marketing director for Deoleo's domestic business for the past six years, has been appointed the company's new chief marketing and innovation officer.
Silva said: "Francisco is credited with contributing significantly to Deoleo's successes in Spain including Carbonell being rated as the top brand across all categories for household growth, thanks in large part to his innovative thinking."
Miguel Angel Guzmán is Deoleo's chief sales officer, joining the business from UK spirits business The Edrington Group. His career also includes time at Unilever, Diageo and British American Tobacco.
Deoleo said among Guzmán's tasks will be "reclaiming ground lost in the United States due to [the] commoditisation of the category, where producers have focused on a business model that is not sustainable and focuses on quantity over quality".