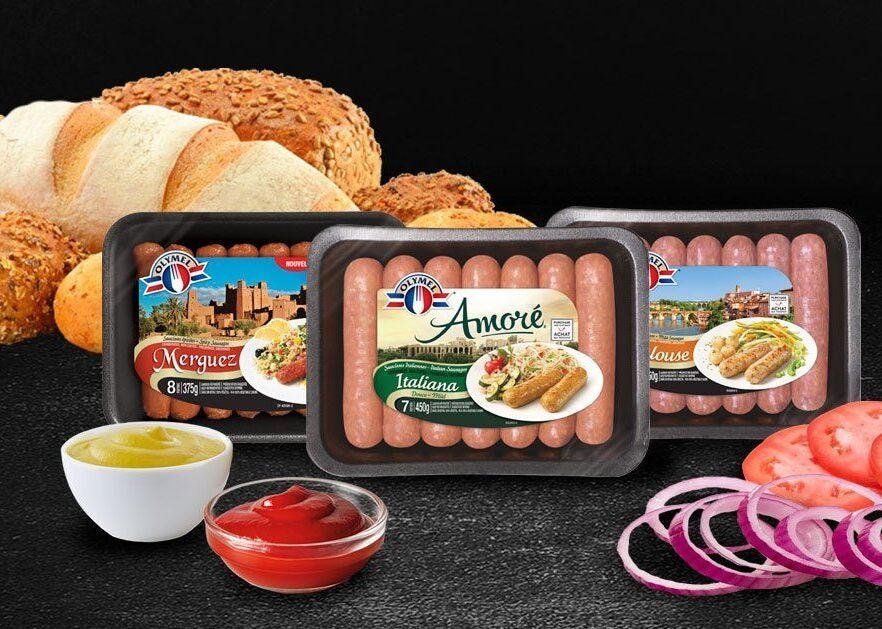 Olymel is closing a pork factory in Canada citing the "unfavourable economic" climate.
The decision puts 107 jobs on the line at the facility on St-Jacques street in Saint-Hyacinthe, Quebec, although employees will have the opportunity to relocate to other Olymel plants. The business had already downsized the site earlier this year and laid off a number of workers.
Olymel, majority-owned by Canadian co-op Sollio Cooperative Group, said it is "carefully weighing all available options as it decides how the plant facilities will be disposed of".
Yanick Gervais, the president and CEO of the pork and poultry processor, had previously outlined the economic difficulties but has now highlighted falling pork volumes.
"This decision ties in with the restructuring of the fresh pork sector and stems from a months-long analysis," Gervais said in a statement yesterday (17 November).
He added: "Closing the St-Hyacinthe plant is part of the difficult, albeit necessary and responsible measures, to ensure that the fresh pork sector gets back on the road to profitability after two years of difficulties caused by the impacts of the Covid-19 pandemic, the labour shortage, market uncertainties and various other factors underlying the unfavourable economic situation."
Workers at the plant have been given a 12-week "notice of termination" ahead of the closure, slated for 10 February. They will be offered relocation opportunities to four of Olymel's other plants in Saint-Damase and Saint-Rosalie, both located in Saint-Hyacinthe. Or factories in Saint-Jean-Baptiste-de-Rouville and Saint-Jean-sur-Richelieu.
Olymel operates 35 production and distribution facilities employing 15,000 workers, according to its website. The company owns brands such as its namesake line and also Flamingo and Lafleur, among others, exported to 65 countries.
Sollio did not provide a breakdown of Olymel's financial results in its most recent annual report for the period to 30 October 2021. However, Gervais noted revenue rose by CAD80m to CAD4.2bn (US$3.1bn).
He added: "Although the processed poultry and pork sectors reported positive results, the lower volumes and prices combined with an unprecedented chain of events beyond our control and challenging market conditions in the fresh pork sector greatly impacted Olymel's performance.
"The Eastern hog production sector reported a loss in fiscal 2021 compared with earnings in the previous year. Despite a rise in the selling price of commercial hogs, the loss resulted from higher supply costs, as well as the hedging operations on the price of pork."