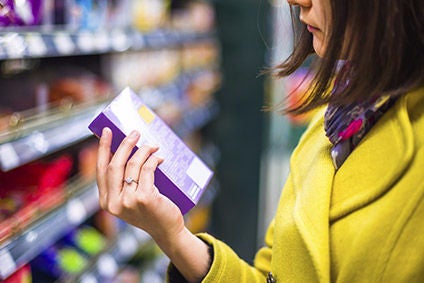 The European Ombudsman has rejected a complaint of maladministration by the European Commission over its approval of the trial launch by France of mandatory country-of-origin labels for certain dairy and processed meat products.
The European Dairy Association (EDA) had complained that the Commission was "wrong not to have raised any objection" to a draft French decree introducing mandatory origin labelling.
However, the Ombudsman ruled that the EDA "has not yet demonstrated that there was any maladministration by the Commission". The Ombudsman said "strictly speaking, from a procedural point of view, this (Commission) decision complies with the legal requirements… on the provision of food information to consumers", because the Commission did not issue a "negative opinion" on France's decree.
The EDA said today (15 September) it welcomed the Ombudsman's ruling on origin labelling "as a necessary step to go through the best understanding of the Commission's behaviour on this very political topic".
However, the EDA said "the substantive aspect of the issue is still open for discussions". The EDA said it still "strongly advocates against the mandatory indication of origin for milk and dairy products, as measures which would hinder the free movement of goods among European Union member states".
"In any case, the Commission allowing the adoption of the French decree has failed to defend our European single market and opens the gateway for national measures which threaten the very fundamental principles of the (European) Treaty," the EDA said.
Last week, it was confirmed that the Commission is considering a request by Portugal for the introduction of the mandatory labelling of the origin of imported dairy products sold in the country.
Portugal's bid came after the Italian government signed a legislative decree making origin labels mandatory for milk and dairy products sold in Italy. In addition, In August, Lithuania has said it too wants to introduce the mandatory labelling of the origin of imported dairy products.