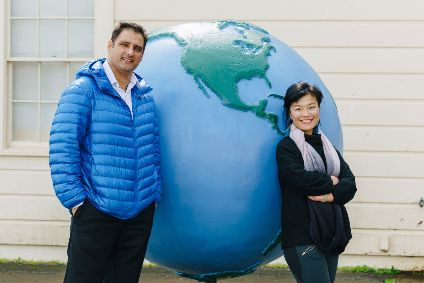 Hong Kong plant-based foods supplier Green Monday Group, the owner of the OmniPork brand, has invested in TurtleTree Labs, a Singapore start-up developing milk made from cells.
Green Monday Ventures, the investment arm of Green Monday Group, was among the investors in TurtleTree Labs' seed round, which raised US$3.2m.
TurtleTree Labs, set up last year, is aiming to develop a product with the "full composition, functionality and taste of milk". The company is working on products to replace cow's milk, as well as human milk for infants, with the latter the initial focus.
Other investors in the seed round included CPT Capital, the investment arm of the family office of UK businessman Jeremy Coller, which has invested in other businesses involved in alternatives to animal protein and milk, including US cell-cultured meat business Memphis Meats.
KBW Ventures, a venture fund set up by Saudi entrepreneur and member of the House of Saud Prince Khaled bin Alwaleed bin Talal Al Saud, has also participated, having invested in TurtleTree Labs in its pre-seed round. In February, KBW Ventures announced it had invested in BlueNalu, a US firm developing cell-cultured seafood.
TurtleTree Labs co-founder and CEO Fengru Lin said: "Our team is hungry, passionate and knows what it takes to accelerate to market."
Fellow co-founder Max Rye added: "This fresh round of funding will enhance our scale up development, bringing us one step closer to commercialisation."
Green Monday Group first launched the OmniPork brand in 2018. Outside Hong Kong, OmniPork products are available in markets including mainland China, Singapore, Thailand and Canada. Green Monday expects the brand to be sold in up to 20 regional markets by the end of the year.
Commenting on the investment in TurtleTree Labs, David Yueng, the founder of Green Monday Group, said: "Food tech innovation in Asia is way overdue. If the rapidly deteriorating climate change situation isn't enough to convince the world, the pandemic surely hammers home the urgency that we need to overhaul the food system for the sake of public health, food safety, and food security. That explains why Green Monday Ventures is so excited to invest in and collaborate with TurtleTree Labs. We see immense possibilities in their biotech innovation platform, as well as enormous impact we can drive together."