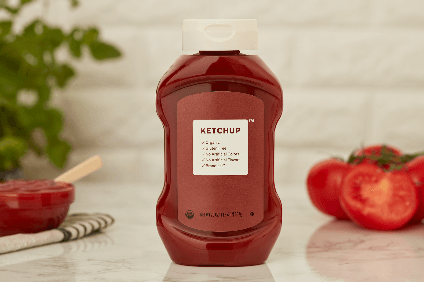 A San Francisco start-up is aiming to take on major food brands with an online offering based around non-branded products and a single price point of US$3.
Brandless, set up by entrepreneurs Tina Sharkey and Ido Leffler, suggests by going direct to the consumer it can offer its goods at a 40% discount to comparable branded products. It also points to its ability to strip out the necessity to pay a premium for branded goods – something it refers to as a "brand tax".
Sharkey and Leffler hope to utilise the likes of Facebook and Instagram to build an audience and find customers online. Over the last three years, they have built a collection of products (several hundred) that span categories including non-perishable food, cleaning supplies, health and beauty products, personal care items and office supplies.
In the food category, it sells products including canned goods, salad dressings, sauces and snacks all priced at US$3.
Despite the low price, Brandless is keen to stress it is not at the expense of quality and says product choice may well include organic, fair trade, kosher or gluten free options.
The business, which has a product development team based in Minneapolis, raised more than US$50m in funding prior to launch, partly as a result of the experience of its founders. Sharkey previously served as CEO of Johnson and Johnson subsidiary BabyCenter and had also co-founded the online media company iVillage while Leffler founded a number of consumer brands, including Cheeky, YesTo and Yoobi.
The market for own-brand products in the US stores is smaller than in other western markets. It is estimated at around 20%, below, say, the UK, where private label accounts for around half the grocery market. However, demand is growing and own-brand specialist retailers from Europe, Aldi and Lidl, are stepping up their investment towards the US.
Brandless is also hoping to tap into the growth of grocery sales made online in the US. Online also accounts for a smaller part of the US grocery sector than in other western markets but it is growing, attracting the attention of food manufacturers and retailers operating in the country. There is, however, debate about the prospects of the direct-to-consumer model in the US.
In a statement, the start-up said: "Brandless is reframing the outmoded CPG market and starting a movement that ushers in a new wave of consumer-activist culture and transparency."
Brandless is also promoting its 'good citizen' credentials, saying it wants to leave "a positive impact on the local community. Country and planet through tangible acts of kindness".
just-food approached Brandless for an interview. The business declined.
just-food column from June 2017: Direct-to-consumer to play minor role in US grocery e-commerce.