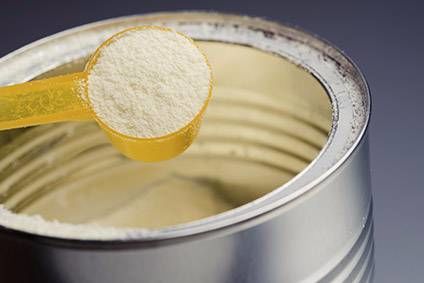 The government of Canadian province Ontario is supporting an investment by China's Feihe International to build an infant-formula facility in Kingston, which will create up to 277 jobs.
Through its Jobs and Prosperity Fund, Ontario will invest CAD24m (US$18.8m) in Feihe's local subsidiary Canada Royal Milk in a project first announced in December last year, according to a statement yesterday (27 November). The fund, which is part of the Food and Beverage Growth Fund, has supported over 32 different projects with total investments of CAD650m.
Feihe, which produces, packages and distributes milk powder and related products in China, will contribute CAD225m to the project, the first of its kind in Kingston. The plant is expected to be up and running in 2020 and will support milk demand from local cow and goat farmers.
"With support from Ontario's Jobs and Prosperity Fund, the company will be able to purchase and install innovative, intelligent processing and packaging equipment for the new facility, which will help boost productivity and local production," the statement said.
Minister of Agriculture, Food and Rural affairs Jeff Leal said of the investment: "In addition to bringing good jobs to the Kingston community, this project will also open up new opportunities for our dairy and goat producers to continue to grow and thrive.
"By partnering with food-processing companies like Feihe International, we are not only supporting growth in Ontario's agri-food sector, but we are helping boost our province's economy."
Feihe is China's biggest domestic infant-formula company with expertise in technology, innovation, nutrition, and research and development.
Chairman Youbin Leng said: "We look forward to this historic project and bringing our experience in infant formula to Canada."