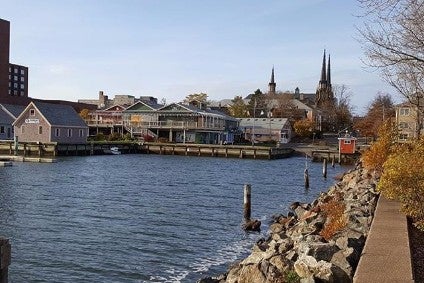 Canada's Ontario Teachers' Pension Plan has bought Atlantic Aqua Farms of the US as part of a mandate to invest in the global food industry.
With assets of CAD180.5bn (US$141bn), the country's largest single-profession pension plan said in a statement on Friday (17 November) that it also has an eye on sustainable sources of food production. The fund did not provide financial details for the acquisition of Atlantic Aqua Farms from San Francisco-based Encore Consumer Capital.
Atlantic Aqua Farms based on Prince Edward Island is the biggest cultivator of live mussels in the US, and is the owner of brands Canadian Cove, Confederation Cove and JP's Shellfish. The firm also offers oysters, clams and Maine and Canadian lobster.
Speaking about OTTP's first venture into aquaculture, Andrew Claerhout, the pension fund's senior managing director for infrastructure and natural resources, said: "Demand for protein is increasing, and in the context of land constraints and environmental considerations, aquaculture is among the most sustainable sources to meet this demand.
"Atlantic Aqua Farms has built a significant aquaculture platform, underscoring the significant opportunities for long-term growth in this space."
OTTP said it has delivered annualised gross returns of more than 10% since its founding in 1990 and is headquartered in Toronto. The fund also has regional offices in Hong Kong and London.
Atlantic Aqua Farms chief executive Terry Ennis said: "Ontario Teachers' is a leader in environmental stewardship, corporate governance and social responsibility and with the benefit of Ontario Teachers' vision and leadership we look forward to many more years of continued sustainable growth in the aquaculture sector as we strive to be market leaders in everything we do."