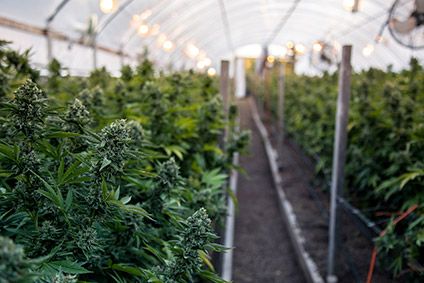 Canada-based investment firm Organic Flower Investments Group is forming a joint venture with The Edibles and Infusions Corp. to produce a range of cannabinoid food products.
Organic Flower Investments of Vancouver has signed a "definitive agreement" with what it calls "North America's largest and most storied manufacturer and distributor" of chocolate and confectionery products, and will take an 80% stake in the venture valued around CAD42.5m (US$31.6m), according to a statement.
The potential product line-up will feature cannabinoid and terpene-infused products for medicinal, functional and adult-use such as snacks like biscuits, popcorn and pretzels, chocolates and gummies, baked goods, powdered drinks and pet products. Terpenes are the natural compounds found in all plants and are responsible for the flavours, smells, and colour.
However, Edibles and Infusions is still working to finalise its applications for a Health Canada Standard Processing License, as well as a Cannabis Sales License. In addition, the company is also negotiating various contract manufacturing agreements with so-called Tier 1 Canadian Licensed Producers in anticipation of the completion of the facility.
In the meantime, the company will build a 50,000 square-foot manufacturing facility in Winnipeg, Manitoba, to be operated by experienced chocolatiers and confectioners. The plant is expected to be up and running by the first quarter of next year, and, according to Organic Flower, could generate annual sales of CAD750m.
Organic Flower will fund up to CAD15m to develop the Winnipeg facility and will also have an option to purchase "certain business assets" under the venture for CAD12.5m.
Joel Dumaresq, the chief executive of Organic Flower, said: "Establishing a controlling stake in this JV is truly a transformative transaction for Organic Flower. Along with our highly-reputable JV partner, we have firmly positioned ourselves at the forefront of the next phase of cannabis normalisation – 'Cannabis 2.0'. Armed with this state-of-the-art facility, Organic Flower expects to become the unequivocal leader within the highly-lucrative cannabinoid-infused edibles and functional food marketplaces."
The joint venture will target major retailers, quick-service restaurants, convenience stores, gas stations and pharmacies. Edibles and Infusions conventional products are supplied to customers across North America, including Wal-Mart and Costco.