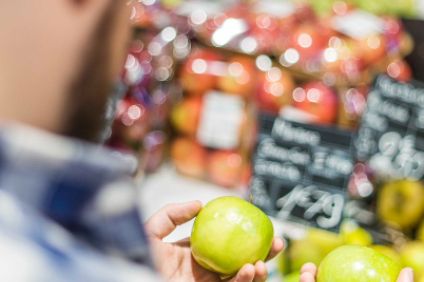 The market share for organic food and beverage grocery sales in Canada has reached 2.6%, its highest level, according to local industry officials.
The Canada Organic Trade Association (COTA) said the data from Nielsen revealed "tremendous growth" from the 1.7% market share in 2012.
COTA said Canadian farmers are increasingly adopting organic methods of production to keep up with the demand.
The association, meanwhile, said a soon-to-be-released on organic food in the country's foodservice sector illustrates consumer demand remains high, continuing to push the industry to offer more and more organic options.
Research, conducted by Technomic, outlines the market share of organic by product categories and foodservice venues. The report highlights high-level organic trends in foodservice offerings in restaurants, fast food venues, cafes, institutional settings (such as hospitals and schools) and more.
Canada's organic foodservice market was estimated at CAD555m (US$425.1m) in 2017, with 74% (CAD409m) of this volume coming from organic food sales and 26% (CAD146m) from organic beverage sales.
Tia Loftsgard, executive director of COTA, said: "The numbers speak for themselves, with the Canadian market now valued at CAD5.4bn. More than ever Canadians are wanting sustainably produced foods that avoid preservatives, synthetic fertilisers, artificial and genetically engineered ingredients (GMOs). Consumers want to trust the food they eat and understand the origin and effect of their food choices."