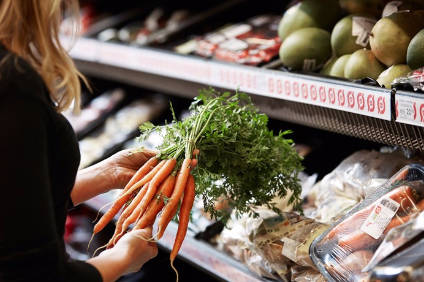 Collective sales of organic products across France exceeded EUR7bn (US$7.4bn) as of the end of 2016, marking a 20% increase over the previous year, according to latest figures from the French agency for the development and promotion of organic agriculture.
Agence Bio said the increase in sales, compared to the EUR5.76bn booked in 2015, "exceeded all expectations and show organic foods are now firmly rooted in the daily lives of the French".
Meanwhile, the agency said its latest survey of the take-up of organic products in France indicates almost nine out of 10 (89%) consumed organic food in 2016, while 69% of respondents said they consumed organic products "at least once a month".
The agency said its first survey on the subject, conducted in 2003, indicated 46% of French had never consumed organic products.
"This evolution takes place in a context in which the French increasingly attach importance to the preservation of the environment in their purchasing actions (92%), compared to 89% in 2015 and 67% in 2007," the agency said in a statement.
"Faced with this strong demand, organic production is increasing in France to reach historical levels," the agency added. "At the end of 2016, there were a total of 47,185 operators undertaking organic activities, an increase of 11.5% over 2015, including 32,326 organic farmers – an increase of 12% compared to 2015."
Earlier this year, French meat producers were urged to step up the promotion and development of domestic "quality products and brands" and tap into the popularity of organic food, in a bid to reverse declining sales.
The French federation of industrial charcuteries, caterers and meat processors, FICT, said France produces only 20,000 tonnes of organic pork "while French pork butchers use more than 80,000 tonnes to satisfy consumer demand", buying in organic pork from other European countries.