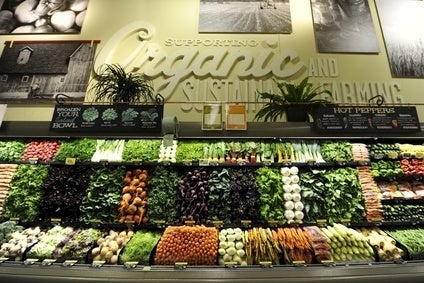 Sales of organic food in the US grew 11% in 2014, with dairy sales growing at their fastest rate for six years.
US consumers bought US$35.9bn of organic food last year, according to data from the Organic Trade Association.
Organic fruits and vegetables continued to be the biggest-selling organic category in 2014 with $13bn in sales, up 12% from the previous year. The category accounted for more than 36% of all organic food sales. Of all produce sold in the US, 12% is organic, a market share that has more than doubled in the past ten years, the Ota said.
Organic dairy sales jumped 11% in 2014 to $5.46bn, the biggest percentage increase for that category in six years, the OTA added.
According to US government data released yesterday, the number of domestic certified organic operations increased by more than 5% last year tp 19,474. Since the count began in 2002, the number of domestic organic operations has increased by over 250%.