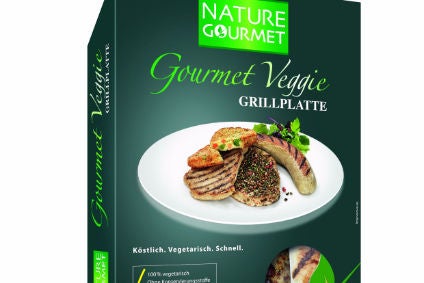 Orior, the Swiss food group, today (24 February) warned the trading environment would remain "challenging" this year, citing pressure on prices, competition from imports and weakening consumer sentiment.
"Swiss retailers and foodservice providers will remain under pressure and vulnerable to general economic developments. We expect – particularly in the first half of the year – further price markdowns, pressure from imports, unabated cross-border shopping, and a further deterioration in consumer sentiment. As for raw materials, prices for beef are expected to remain high due to persisting supply constraints. Pork prices could edge higher during the course of 2016," Orior said this morning as it announced its results for last year.
The company said it would focus on "innovation, portfolio management and cost efficiency" to try to navigate the conditions.
"We will intensify our innovation at the product level and beyond to include concepts, services and processes, with the objective of capturing the changing consumer eating habits and maintaining our position in the vanguard of market developments. The philosophy of the competence centres puts us in uniquely close contact with customers and the market, which, in turn, allows us to react quickly and with agility," Orior said. "Together with the new strategy and group-wide initiatives and measures that have been taken, Orior laid a broad and sturdy foundation from which it can look with confidence to what will undoubtedly be a very challenging future."
In 2015, Orior saw profits fall 3.5% to CHF25.6m (US$25.6m). It pointed to "negative currency effects" and higher taxes.
Operating profit was 4.1% higher at CHF33.8m despite lower sales. Orior saw earnings from its convenience division fall but rise at its "refinement" unit, which includes Rafetti salami and Albert Spiess cold meats.
Revenues fell 4.1% to CHF500.1m. Orior said there had been a "contraction" in Switzerland's retail and foodservice markets, especially, it noted, "along the border and in the tourist regions". Both units saw sales decline on 2014. The refinemen business benefitted from lower raw material prices.