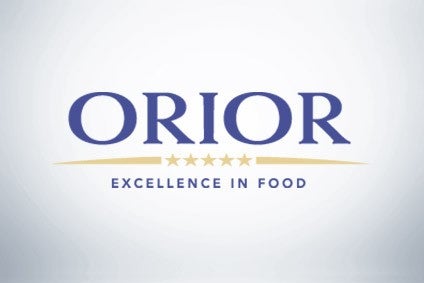 Orior, the Switzerland-based fresh meats and pasta business, has postponed the presentation of its 2025 strategy due to Covid-19-linked uncertainty.
Releasing its half-year financial results today (19 August), the company said the strategic roadmap has now been pushed back to 9 November "due to the extraordinary situation in the wake of the corona pandemic".
The strategy process is being developed with key executives and specialists from throughout the group to be approved in stages by the board of directors.
It will cover sustainability and the "somewhat broader" ESG issues (environmental, social and governance).
Orior said: "The current focus is on firmly anchoring sustainability issues in the company's planning and implementation processes as well as in the daily operations and the general mindsets of its employees.
"Talent management, clean label, energy strategy and packaging optimisation are other projects that we are working on."
The company said a key element of the management strategy, as well as the Orior 2025 roadmap, is a "new normal," a strategic initiative launched in the spring.
"Besides taking measures to sustain, if not improve the company's operating performance levels and cost-efficiency, we are also conducting a detailed analysis of our financial and organisational structures under this initiative and will make the necessary changes to ensure their future-readiness and create fresh momentum for sustainable growth beyond today's horizons," it said.
In the six months to the end of June, Orior saw revenues increase by 2.8% to CHF287.4m (US$318.2m), on a year-on-year basis. But EBITDA declined by CHF4.9m to CHF23.5m and net profit was down by CHF5.7m at CHF8.3m.